Celtic assistant John Collins shares Ronny Deila's vision

By Richard Wilson
BBC Scotland
Last updated on .From the section Football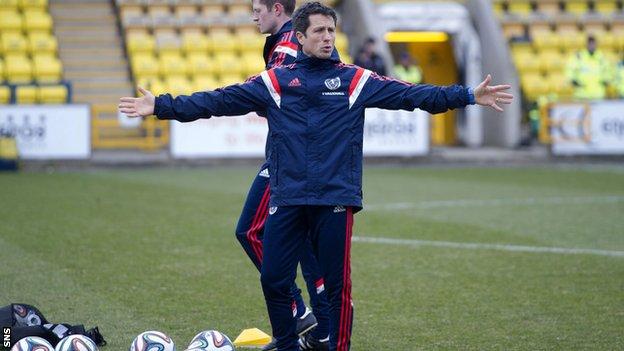 Convention never was able to pin down new Celtic assistant manager John Collins.
His career path as a player was atypical of British footballers, since he was perfectly suited to thriving on the continent after a move to Monaco.
In a way, Collins' return to Celtic Park as assistant to Ronny Deila is fitting, even if it may at first seem unusual for a coach who previously managed Hibernian to a League Cup triumph and saved Charleroi from relegation to take on the role of a number two.
Collins' years in coaching have always been eclectic. He was director of football at Livingston and has more recently been working as a youth coach for the Scottish Football Association.
The range of experience is varied, although Collins' latest appointment will provoke doubts among some Celtic fans, even if others are willing to acknowledge that common sense is also being applied.
He will provide Deila with knowledge and insight into Scottish football and the individuals the new Celtic manager will encounter.
There are plenty of other candidates who could act as sources of information, but Collins is likely to share much of Deila's coaching philosophy.
Idealism always came naturally to Collins. It is a misconception, for instance, that his spell at Monaco - where he won the Ligue 1 title and reached the Champions League semi-final - shaped his approach to the game.
It merely justified Collins' sense that it was a matter of self-responsibility to maximise your ability. He used to do sit-ups and press-ups while watching television, much to the surprise of team-mates he was room-sharing with.
Collins never wholly escaped that quizzical reaction. When he was in charge of Hibs, some players claimed that he bared his midriff to use his own muscled torso as an example to the players.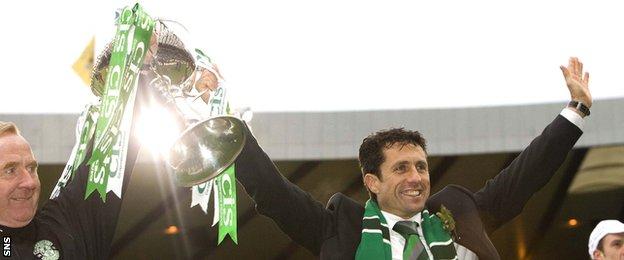 The former Scotland midfielder has always refuted the allegation - and a few members of the Easter Road squad were in revolt at the time - but it reflected a sense that an air of high-mindedness prevented Collins from succeeding at man management.
The spell in charge of the Edinburgh side ought to be a commendation, given their trophy win, the opening of a new training ground and Collins' success in effectively rebuilding the team following the departure of the best young talents.
There was a clash of personalities with Kevin Thomson when the player left for Rangers, though. And others, like goalkeeper Simon Brown, complained afterwards about Collins' methods.
Gripes are often the response to a coach or manager who sets stringent demands, but Collins' appointment at Celtic does not mean that a similar scenario will unfold at the club's Lennoxtown training base.
Deila, after all, will be in charge and is known to be active on the training ground. The Norwegian is keen on all aspects of player development - including education and personal attributes - and in implementing a culture of excellence at the club. The mantra would sound familiar to Collins because he has long espoused it himself.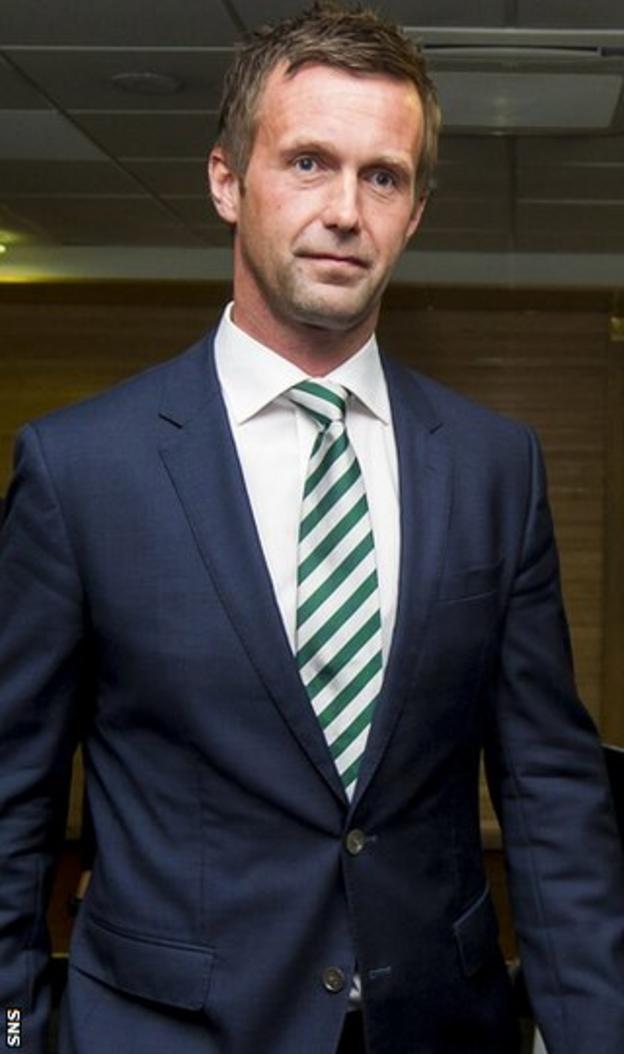 There might be some wariness among the Celtic players, not least because captain Scott Brown was at Easter Road under Collins. But there seems no lingering resentment from Collins, who has often spoken appreciatively of Brown's ability and progress as a leading midfielder.
Nonetheless, he will need to win over any doubters in the Celtic squad. It will help that he is likely to share the idealism of Deila, but also that the Norwegian is renowned for his approach to man management.
It is the dynamic between Deila and Collins that is more significant than the new assistant's own reputation. Collins was a refined footballer and the same applies to his sense of how the game should be played, his insistence that players need to be fully professional in every aspect of their life and not just how they approach training or games.
A rapport between the two men is essential and Deila must be secure enough in his position to accept the suggestion of Collins' appointment.
Deila is not bringing any of his own coaching staff - and it is believed he has no intention of signing any Norwegian players in the coming weeks. However, he thinks very highly of Ghana international goalkeeper Adam Larsen Kwarasey, whom he worked with at Stromsgodset.
Deila has spent his time since moving to Glasgow watching footage of Scottish Premiership games and Celtic matches from last season. He will make his own judgements on the Scottish game and the requirements of his team, but Collins will provide a useful sounding board.
For all that Collins' career has been more noteworthy, there would be little clamour for him to succeed Deila if the Norwegian were to fail in his first season in the same way as Tony Mowbray, who lasted around nine months in the job.
Collins was identified as an ideal candidate for the assistant's role, but it is up to him to develop a relationship with the players and ensure there is no perceived arrogance or an unwillingness to deal with different personalities in different ways.
There will also need to be an accommodation by the Celtic players, since assuming that the difficulties at Hibs will recur at Lennoxtown will be counter-productive for them all. Collins, it has to be assumed, has Deila's full support.
As individuals there is a relationship to build, but there is already common ground in the way the two men think about how football should be played, how players should be coached and how individuals need to be responsible for their own career development and their own standards of behaviour.