World Cup 2014: Sport montage music on BBC Playlister
Last updated on .From the section 2014 Fifa World Cup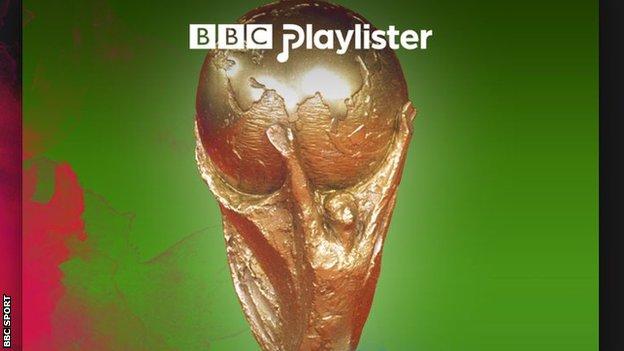 Has a World Cup montage on your television ever stirred you? Did the song play over and over in your head until you found out what it was?
All the music in the BBC's 2014 Fifa World Cup coverage is now instantly available from a Spotify playlist.
Users can add tracks to their personal playlist and export the songs into iTunes, Spotify, YouTube or Deezer.
The likes of Stevie Wonder, Oasis and DJ Shadow already feature on 'BBC Fifa World Cup Playlist 2014'.
The list of stirring tunes is available courtesy of BBC Playlister, a new music service which allows access to music used across the BBC television and radio programmes.