West Brom: Money not behind Alan Irvine choice - Jeremy Peace
Last updated on .From the section West Brom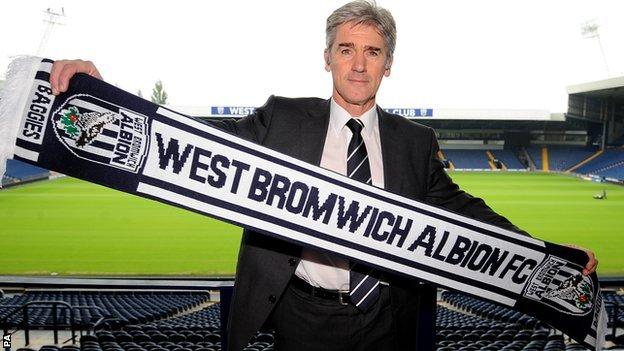 West Bromwich Albion chairman Jeremy Peace insists money was not a factor in Alan Irvine's appointment as the Baggies' new head coach.
"We'd have gladly spent the money on whoever we felt was the right man for us," Peace told BBC WM.
"It was a case of who the best candidate was and we chose Alan."
He added: "People might not like it in the short term, but hopefully they will still see the wisdom in the long term."
Media reports, in the 33 days between Mel's departure and the surprise appointment of Irvine, had suggested that Sherwood was the favourite to become the Baggies' fifth head coach in five years.
But, in the wake of criticism from Albion fans on social media sites, Peace explained: "We simply felt that Alan was the best choice, coming in with Rob Kelly.
"Alan deserved the chance for the experience he has coaching in the Premier League with Everton, under David Moyes."
In the wake of the confusion caused by Mel, who originally failed to agree a deal with Albion in December, being made to wait so long to bring in his own backroom team, Peace emphasises that the finances were in place to back whoever had been appointed as head coach.
"If it had been a case of Tim Sherwood coming in with Chris Ramsey and Les Ferdinand, that would have been fine," added Peace.
"There would have been no problem with it in terms of finances. I'm sure we would have agreed a package with them."
Peace has also promised a new era of openness between the club and their fans, ahead of reports of a planned protest against Irvine's appointment.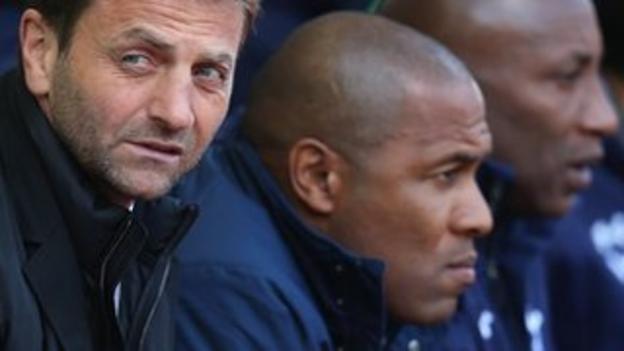 "In terms of the rapport with our fans, we need to be more inclusive, do more with the media and make people more aware of what is going on at the club," said Peace, Albion's chairman since 2002.
"All our fans are entitled to their opinion and long may that continue. It is part of the process of people being passionate about our football club.
"It is a cathartic moment. If people want to show the way they feel, that is fine. But hopefully we can start to build bridges with the fans again.
"Our support is fantastic, but the most important thing is that they get behind us and that, come the start of the season, everyone is on the same page."
Albion chairman Jeremy Peace was talking to BBC WM head commentator Mark Regan.