World Cup 2014: Flying dogs, stolen cars and samba lessons
Last updated on .From the section 2014 Fifa World Cup

I have travelled all over Brazil covering this World Cup for BBC Sport and have had a wonderful time over the past few weeks.
It has certainly been eventful too. Not everything has gone right for me all of the time but it has been an amazing tournament and you have to laugh when things don't go to plan.
Here are my 10 most memorable moments from the group stages, and I hope there are many more to come.
1. A blond moment - the wrong passport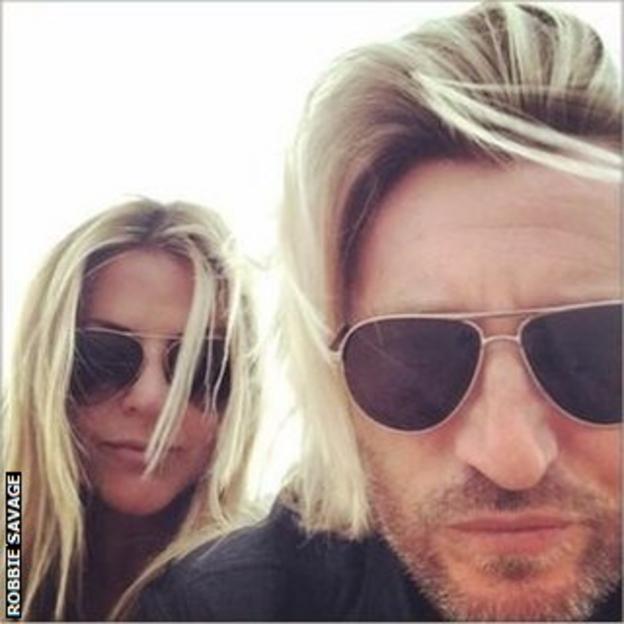 I very nearly did not make it out of Manchester at the start of my trip to Brazil.
The woman behind the check-in desk at the airport took my passport and looked at me in shock - then showed it to me. I had picked up my wife Sarah's by mistake.
A lot of people say I look like her because we both have long blond hair - to be fair she needs a shave, though.
I need to tell her to get her hair cut now because it is the second time this has happened.
In the end, Sarah saved me. She rushed to the airport with the correct passport, and I just about made the flight.
2. Flying drives me barking mad
After working on BBC Radio 5 live's coverage of Ghana versus the United States in Natal, in the north of Brazil, I needed to travel nearly 2,000 miles to Porto Alegre in the south for Australia's game against Netherlands two days later.
Savage's travels in Brazil

Date

Match

Venue

Friday, 13 June

Mexico 1-0 Cameroon

Natal

Monday, 16 June

Ghana 1-2 United States

Natal

Wednesday, 18 June

Australia 2-3 Netherlands

Porto Alegre

Friday, 20 June

Italy 0-1 Costa Rica

Recife

Monday, 22 June

Cameroon 1-4 Brazil

Brasilia
Our flight left Natal at 4am so I thought I would get my head down, but it turned out I had a barking Jack Russell sitting next to me.
It's the first time I have sat next to a dog on a plane. To be fair, he probably looked at me and thought, 'blimey, there's an Afghan Hound next to me'. Maybe that is why they put us together.
3. From a dog to fog…
I hate flying, but I have had to do a lot of it in Brazil - I have clocked up more than 20,000 air-miles since arriving here, making 13 internal flights to five cities to co-commentate on five games.
The day I spent most time in the air was the day I had the dog sitting next to me.
From Natal, we were meant to be getting into Rio at 7am to catch a connecting flight but that did not exactly go to plan.
I dozed off despite the dog yapping next to me but was woken up at 7am by the captain saying we could not land because of fog.
After another couple of hours spent circling Rio, we had to divert to Belo Horizonte, about 200 miles away.
From there, I had to catch another flight to Sao Paulo, then finally I got on a plane to Porto Alegre. I was shattered, but the day wasn't over yet.
4. ... and a stolen car
We arrived in Porto Alegre at about 3.30pm local time, about six hours late. It had been a tough 12 hours so I was looking forward to a glass of wine, and watching Brazil's game with Mexico, which was kicking off in a few minutes' time.
That did not happen either. I met Jefferson, our driver, at the airport and told him he would need put his foot down so I didn't miss kick-off, and he said: "No problem, Robbie."
We walked out to the car and all of a sudden Jefferson starts looking round.
I asked him what he was doing and he said: "Robbie, my car has been stolen."
I got a taxi instead, but missed most of the match and it sort of summed up my day.
5. The superstar pundits, and me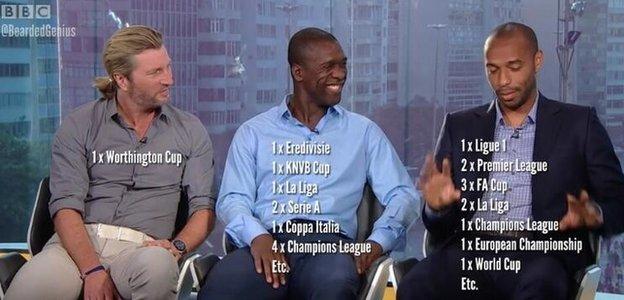 Social media can be a very funny place at times, and it can also be ruthless!
The night of the France-Honduras match, when I was on the panel of BBC pundits with Thierry Henry and Clarence Seedorf, there were a lot of pictures doing the rounds on Twitter listing how many trophies they had won - which is more than a few - and my one Worthington Cup.
It made me laugh, but just remember that Seedorf has never won the Worthington Cup!
6. A great goal, and a great commentary too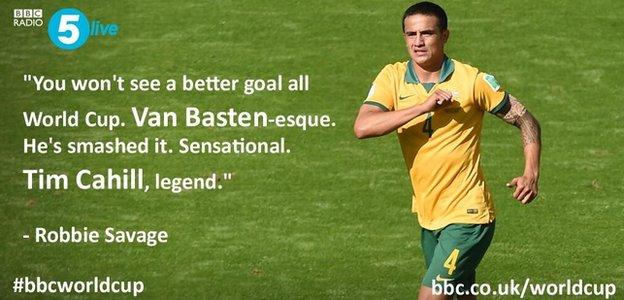 And, as I said on 5 live, Henry and Seedorf can win as many medals as they want, but they can't commentate on a goal the way I described Tim Cahill's brilliant volley against the Netherlands.
Cahill loved what I said so much he tweeted about it and, judging from the Australian fans I have met, it has gone down pretty well with them as well.
What I tried to get across was the enjoyment I got from being here to see that goal.
Diego Maradona's dribble against England in 1986 is still the best goal at a World Cup but to see a strike like Cahill's at a finals is a once-in-a-lifetime experience.
7. Caught in a monsoon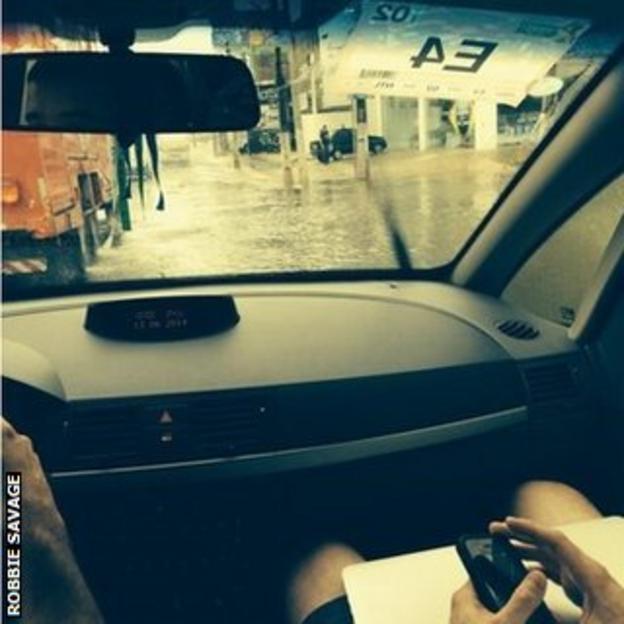 Obviously I like my sunbathing, but everywhere I have gone in Brazil it seems to have rained.
My first match here was between Mexico and Cameroon, and I got caught in a monsoon.
When I arrived in Natal, I asked the driver what the weather is like and he said: "It never rains here."
But, over the next two days, I have never seen rain like it, with roads closed and looking more like rivers.
I got caught in a downpour walking to the game too - my hair was in good nick beforehand, but I ended up looking like Worzel Gummidge.
I was in a pretty bedraggled state by the end.
What has Robbie packed?
"20 pairs of underpants and socks, eight T-shirts, five shirts, five pairs of shorts, three jackets (all blue) and a cardigan for the evenings. Plus toiletries, fake tan and the most important item of all, my hairbrush."
8. Teaching the South Americans to samba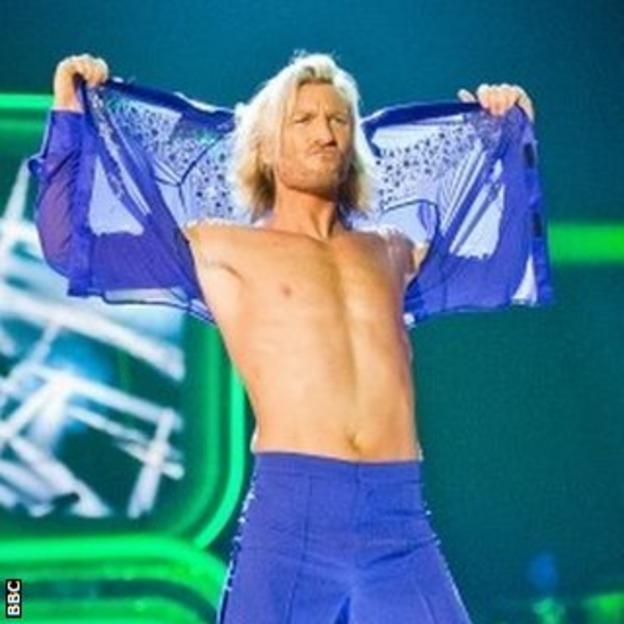 The fans have been the highlight of my travels around this World Cup, and there always seems to be a band playing wherever you go.
The Mexican supporters in their sombreros are probably the best and the noisiest I have met, while the Brazilians and Colombians have been showing off their style on the dance floor.
After the Mexico match, there were a lot of South Americans doing the samba in a bar near the ground.
They were decent, but I was still showing one or two of them how to do it after my time on Strictly Come Dancing.
9. Chile my choice if I could play for a team
A few of you would probably say the Honduras lads tackle a bit like I used to but, if I could play for any team at this World Cup, it would be Chile.
I would love the Gary Medel role, dropping in and out of midfield and into the backline and getting in and about the play everywhere.
I think that job would have been great for me.
Honduras have been over the top but they are not the worst team I have seen - that would be Cameroon, who were one of my tips before the tournament. I have been trying to keep that one quiet.
10. The best bit: Watching Brazil in brilliant Brasilia
I have had some fantastic experiences while I have been at this World Cup, but the best of the bunch was Brazil's 4-1 win over Cameroon in the capital city, Brasilia.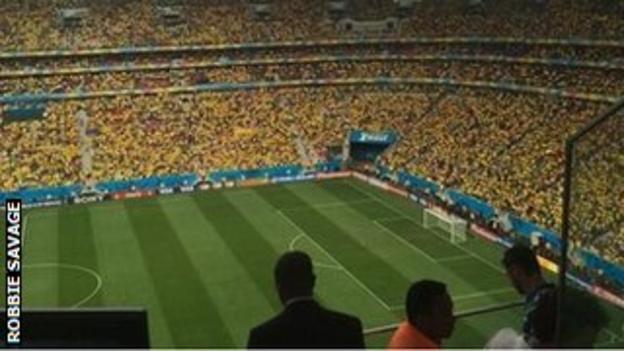 Every single seat in the stadium had a yellow Brazil shirt in it and when the national anthem was played, the music stopped halfway through and the whole crowd sang the rest of it on their own.
Watching Brazil play in front of their own supporters was a real spine-tingling moment, and something I have always wanted to do.
When I leave here, I will go home having ticked that box.