Graeme Souness hints at new Brian Kennedy Rangers bid

By Chick Young
Football Correspondent, BBC Scotland
Last updated on .From the section Rangers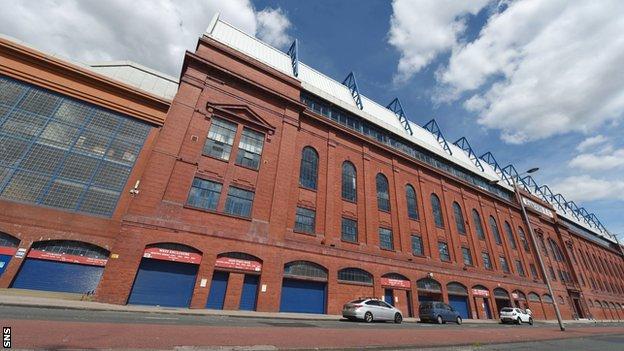 Former Rangers manager Graeme Souness has suggested Brian Kennedy would be interested in launching a new bid for the Ibrox club.
Souness also said he would be happy to be involved alongside Kennedy, and hinted Walter Smith could be convinced to join them.
"If the circumstances were right again I think he'd have another go," Souness told BBC Radio Scotland.
"If he was to ask me again I would most certainly be involved."
Souness, who managed the Ibrox club from 1986 to 1991, was involved in businessman Kennedy's original bid to take control of the club in 2012.
"There seems to be warring factions which can never be good for any football club," he said. "You just want the best and I think the best would be that somebody gets hold of that football club that has genuine Rangers interests at heart.
"We really need some Rangers people in there that are there for the right reasons.
"I was very much involved with Brian Kennedy when Charles Green ended up getting possession of the club. And I know that Brian is a sports fanatic, he's been in the sports business before with Sale Sharks, he knows how sporting organisations work and he would have been ideal for Glasgow Rangers.
"Yes, there would have been tough times. He made it very plain to me that if we ended up owning the club there was going to be some very tough decisions to be made.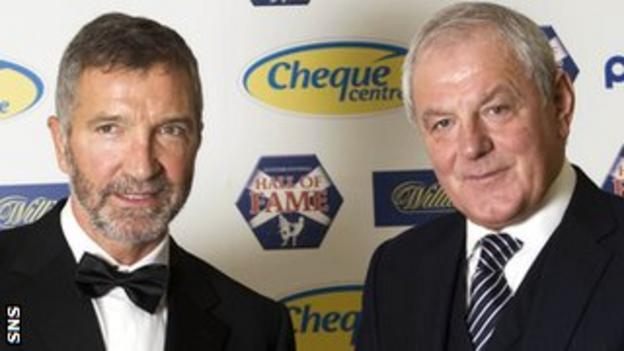 "I'd go work there for nothing. It wouldn't be a case of Brian Kennedy getting involved and wanting to make money from day one.
"He is a businessman, long term he'd be looking to turn a profit, but until everyone was sharing in that, and by that I mean success on the field, the club are going in the right direction, and everything organised in a proper business way, no-one would be taking anything out of that club.
"I just think wrong people have been in charge of that club for too long and it's in desperate need of some Rangers people getting back in possession, making the big decisions and making the right decisions.
"He's [Kennedy] a very clever man, he's now spending a great deal of time in America but he's a very successful man.
"I know deep down he's a Scotsman. Although he's not from Glasgow and he's not a Rangers supporter at heart - I don't think he ever supported a football club as a boy - I know he's a mad sports person and I think the opportunity for him to get involved in an institution like Glasgow Rangers, he couldn't resist it.
"It hurts me because I had some great times there, it was very good for me. I think Walter is another person who comes into that category.
"I think if you were to say to Walter there's a job here, the right people are in charge, Walter wouldn't want paying.
"I certainly wouldn't want paying, and I think that's what you're looking at. You're looking at the right people getting hold of the club that are going to take nothing from the club, that are only going to give to the club with their time and their knowledge.
"I think Walter would fit the bill in that respect and I can't speak for him but I think he would be keen to get involved if the right people are in charge of the club."