Stephen Keshi: Nigeria did not renew my contract
Last updated on .From the section Football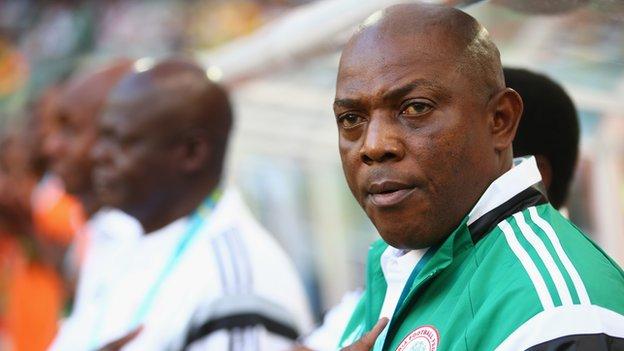 Stephen Keshi has revealed his time as Nigeria coach ended because his contract was not renewed.
In a statement on the Nigerian Football Federation website, Keshi said: "I was a bit shocked that the global media said I have quit.
"I told my players it was maybe my last match because my contract ended and I have not been offered a new one."
Keshi added: "Resignations are not done on the pages of newspapers but formally."
The 52-year-old, who became the first Nigerian to lead the side into the second round at a World Cup, is attracting the interest of other countries.