FC Midtjylland: Brentford owner Benham invests in Danish club
Last updated on .From the section Football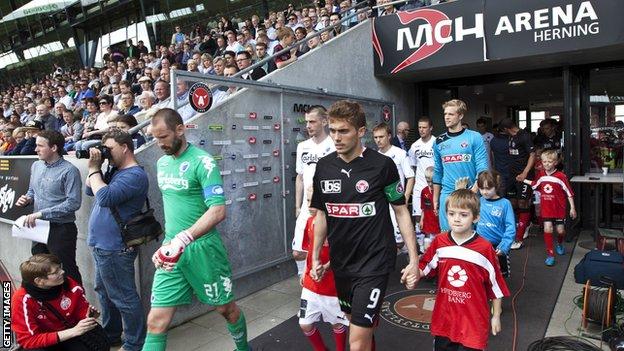 Brentford owner Matthew Benham has become the majority shareholder of Danish Superliga side FC Midtjylland.
Benham has bought shares in FCM Holding, which is the parent company of the Herning-based club and FCM Handball, an associated handball side.
FC Midtjylland finished third in the Danish top flight last season and qualified for the Europa League.
"FC Midtjylland has what it takes to become a successful top club," Benham, 46, told the Brentford website.
He added: "It has impressive talent development with an unusually high number of academy graduates playing for the first team or being sold to foreign club, a football management driven by passion for the game and the club and, like Brentford FC, strong roots in the local community.
"I am convinced that we can create a sound and sustainable top club - not by outspending other clubs but by outthinking them and by being more effective."
FC Midtjylland were formed in 1999 following a merger between Ikast FS and Herning Fremad.
Since winning promotion to the Superliga in 2000, the club have been regulars in the early stages of the Europa League and its forerunner, the Uefa Cup.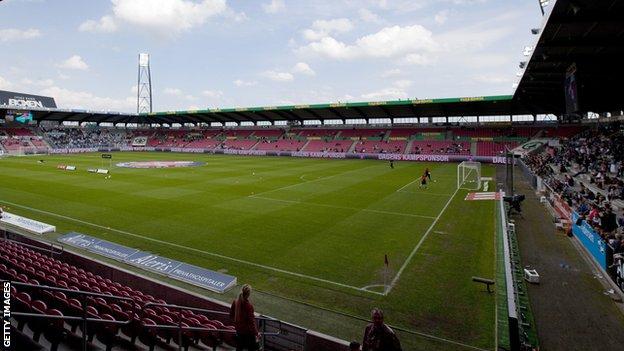 Benham has emphasised FC Midtjylland and Brentford FC will be run independently, but hopes the two clubs can share experience and knowledge.
Brentford chairman Cliff Crown has joined the board of directors of FCM Holding alongside Benham.
"This is an exciting venture for Matthew," Crown said.
"Brentford supporters should be reassured that this does not change anything. Matthew is a Brentford fan; he loves the club and is committed to a prosperous and sustainable future.
"We will work with our new friends at FC Midtjylland and use any expertise they have to help us achieve our goals."
Benham became Brentford's majority shareholder in 2012, having previously taken on some of the west London club's debts.
He bought the land at Lionel Road on which the Bees will build a new ground, and is involved in financing the construction of a 20,000-seater stadium on the site.
Brentford also have a partnership with Icelandic club UMF Selfoss, which allows players from the Griffin Park outfit's youth and development squads play in Iceland.