World Cup 2014: Luiz Felipe Scolari calls Brazil psychologist
Last updated on .From the section 2014 Fifa World Cup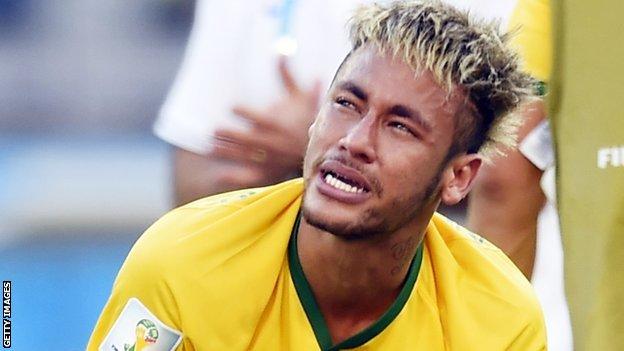 Brazil boss Luiz Felipe Scolari summoned the squad's psychologist to his side's training base after the emotional last-16 win over Chile.
The hosts won 3-2 on penalties and a number of Selecao players were seen shedding tears during celebrations at the Estadio Mineirao.
Brazil playmaker Neymar was one of them. He said: "The game against Chile was exciting for everyone.
"But the team does not have any emotional problem in the group."
Brazil are under pressure to win the tournament on home soil and play Colombia in the quarter-finals on Friday.
Neymar is his side's star player and has scored four goals in the tournament so far.
"I do not feel burdened with the obligation to be the highlight," added the Barcelona forward, who said he would be fit for the game after overcoming knee and thigh injuries.
"I have colleagues who help me. Some win the ball, others give passes, others score goals. We are a team.
"It's not about one player. Here the important thing is that Brazil is champion."