World Cup 2014: Brazil have little flair, says Joachim Low
Last updated on .From the section 2014 Fifa World Cup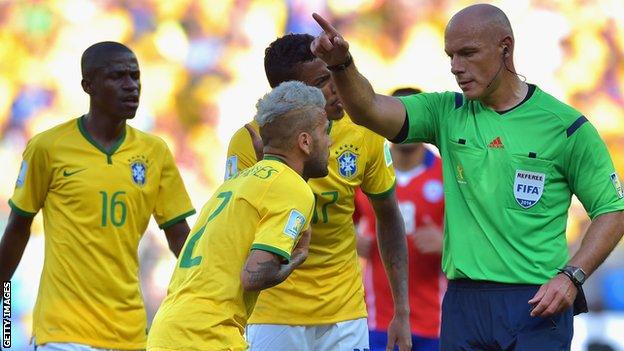 Germany coach Joachim Low believes the current Brazil side have little of the flair traditionally associated with the country's national team.
Low said he was expecting a physical encounter when the teams meet in the World Cup semi-final on Tuesday, which is live on BBC1 and BBC Radio 5 live.
Luiz Felipe Scolari's side have committed 96 fouls at the tournament, picking up 10 yellow cards.
"They're playing more robustly than any other team here," said Low.
"There's little left of that traditional Brazilian style of football. At the end of the day, it's up to the referee to come up with the correct punishment."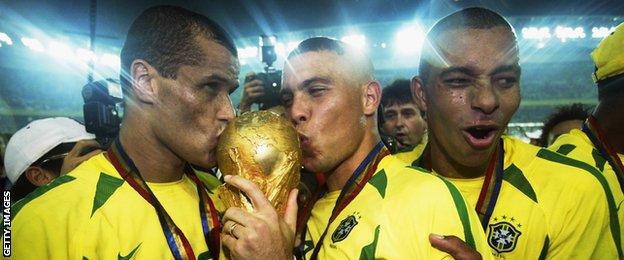 Midfielder Bastian Schweinsteiger agreed with his manager's assessment.
"I am all for a healthy hardness, but some of Brazil's fouls were over the limit," he said. "Brazilians are not only football magicians. Hard tackling is part of their game. We have to be careful and so does the referee.''
Beautiful Brazil?
Brazil's quarter-final against Colombia saw more fouls committed (54) than any match at this tournament up to that point
The most in a game previous to that fixture also involved Brazil, with 51 fouls committed in the last 16 game with Chile
Brazil will be without one of their most technically gifted players on Tuesday, with Barcelona striker Neymar ruled out after injuring his back in Friday's quarter-final win against Colombia.
Schweinsteiger fears his absence could galvanise his Brazil team-mates.
"Neymar's team-mates will want to win the World Cup for him," he added. "They'll derive strength from that."
Germany finished runners-up at the 2002 World Cup, when they lost 2-0 to Brazil in the final.
Since then, they have lost at the semi-final stage in each of the last two tournaments.
They lost to eventual champions Spain in the 2010 World Cup in South Africa, but Schweinsteiger believes the current Germany squad is stronger than the one from four years ago.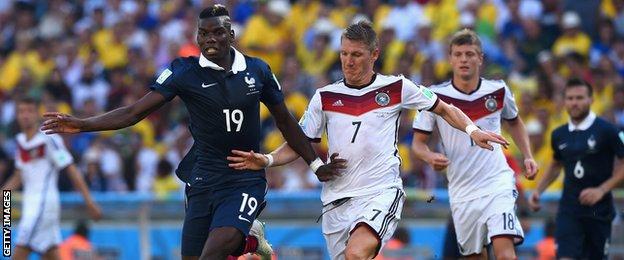 "We're a step further now," he added. "The number of really good players on the team is greater now than before."