World Cup 2014: Pinning down the one-man 'Haterazzi'

By David Ornstein
BBC Sport
Last updated on .From the section 2014 Fifa World Cup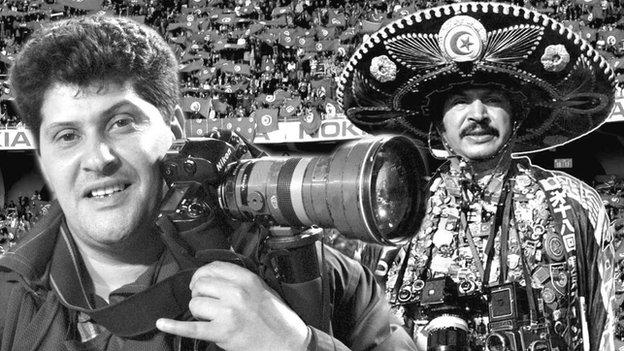 Of everybody who has been a part of the World Cup in Brazil, it is unlikely many have caught the eye or covered ground quite like Hosni Manoubi.
The 50-year-old Tunisian photographer can be easily spotted in a blazer, trousers and sombrero hat decorated with countless sporting pins, badges, keyrings and patches.
He has attracted plenty of attention from supporters, the public and fellow journalists alike, with a post about him on Twitter by BBC presenter Dan Walker retweeted almost 300 times.
"Great game," Walker wrote during Germany's last-16 victory over Algeria, during which Manoubi appeared on television when the camera cut to one of the assistant referees.
"But the fella in the background was definitely man of the match #Haterazzi."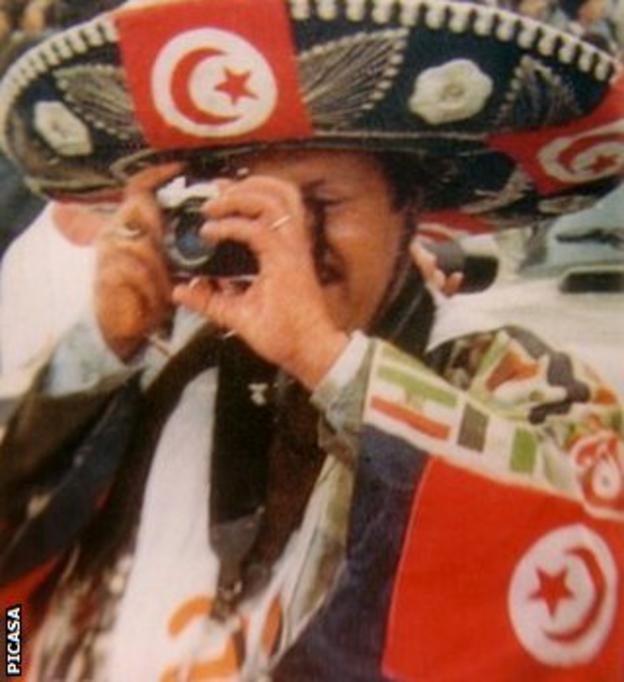 This is the third World Cup that Manoubi has covered and he follows in the footsteps of his father Bechir, who worked at 12 Olympic Games and 10 World Cups over a period of 45 years.
"My father's first major event as a freelance photographer was the 1960 Olympics in Rome and then the 1966 World Cup in England," Hosni told BBC Sport. "He didn't miss any Olympics or World Cup before he died in 2005."
During his 45-year photography career, Bechir met sporting superstars including Muhammad Ali, who he photographed during three fights.
"He was very famous in Africa and won many awards, so it was my duty to maintain his legacy, starting with the 2006 Africa Cup of Nations in Egypt and the World Cup in Germany," added Hosni.
"At home we now have 40kg of pins - I think it would be too heavy for me to wear them all!"
The sombrero became part of Bechir's outfit during the 1968 Olympics in Mexico and although Hosni's hat is a replica, the tradition looks set to continue for the foreseeable future.
"This is my mission and I'm very proud. I picked it up from my father and after me I have two sons who will be freelance photographers too. Omar is 20 and Yasin 11. We will create history."
Back home, Hosni is a photographer who earns money from working at parties, functions, weddings and birthdays.
He uses this money to fund his trips to World Cups and Olympics, where he takes photographs mainly to maintain the family tradition of which he is so proud.
Selling his photographs back home is not easy, as the newspapers mainly use those supplied by Fifa and the big agencies. Over the years, though, many photos taken by Hosni and his father have appeared in local and national Tunisian newspapers.
One of two snappers banned from the 2012 Africa Cup of Nations for edging on to the pitch, Hosni not surprisingly sees his profession as "less of a job, more of a passion", but Brazil has not been easy.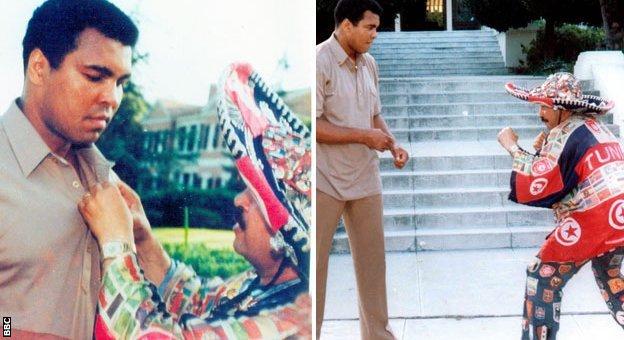 He arrived in Sao Paulo on 11 June and covered the opening World Cup game between Brazil and Croatia before travelling to Belo Horizonte, Salvador, Rio de Janeiro and Porto Alegre to photograph other group matches.
He also covered the semi-final between Netherlands and Argentina on Wednesday and after the final on Sunday he returns to Sao Paulo for his flight back to the family home in Tunis.
But whereas most people have been navigating this enormous country by aeroplane, the self-employed Hosni could not afford it and has instead completed every leg of his journey by bus.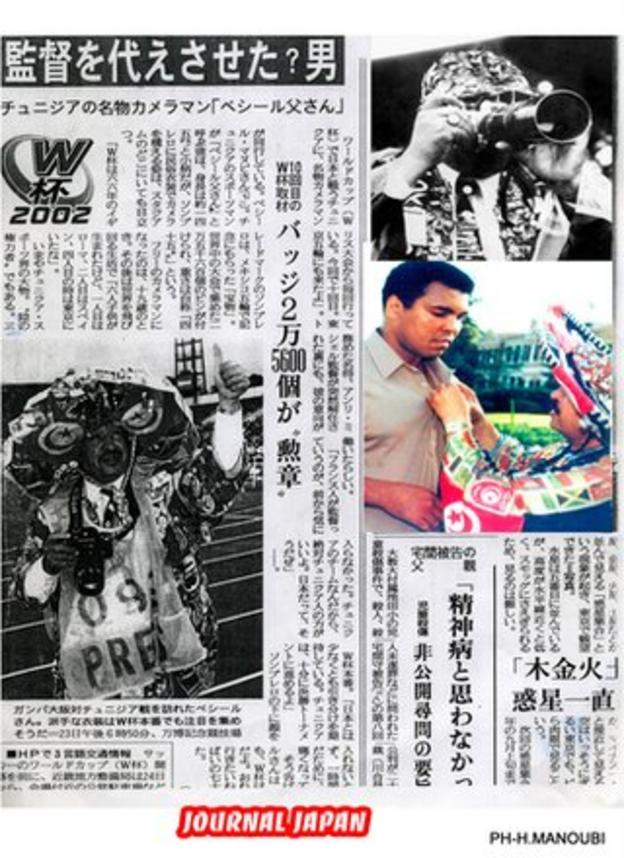 He says he has spent more than 60 hours on the road so far, with more still to come and - by the end - an estimated distance of 4,432 miles will have been covered at an average of 123 miles per day.
Sleep has been taken on the busses, in the terminals and occasionally at hotels, with the £1,748 (3,000 US dollars) spending money Hosni brought with him now down to its last couple of hundred.
"I'm very happy here and at every stadium people are pleased to see me, which is great," he explained. "But it's hard with the distances. It's taken two or three days to get to some places.
"I won't be able to cover as many competitions as my father because it will be too expensive and I'm already very tired. Maybe another two World Cups and then Omar can take over.
He added: "My mother was not interested in what my father was doing, she just looked after the house. My wife doesn't like photography either, she asks me: 'Why do you do this? You spend too much money at these things.'
"But it's my passion, it's what I do. I take photographs and I collect pins."