World Cup 2014: Hong Myung-bo quits as South Korea boss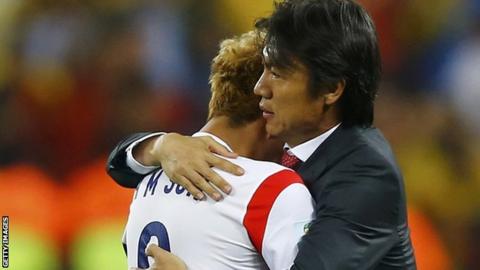 Hong Myung-bo has resigned as coach of South Korea after they finished bottom of their 2014 Fifa World Cup group in Brazil.
His side lost 1-0 to Belgium,4-2 to Algeria and drew 1-1 with Russia.
"I have made many mistakes and errors. I was not mature enough, and I created many misunderstandings," said Hong.
The decision was a surprise after South Korea's football association said last week it would retain him as coach for next year's Asian Cup in Australia.
Hong, 45, captained South Korea to the semi-finals in 2002, when his country co-hosted the tournament with Japan.