Jordan Rhodes: Blackburn Rovers striker agrees new deal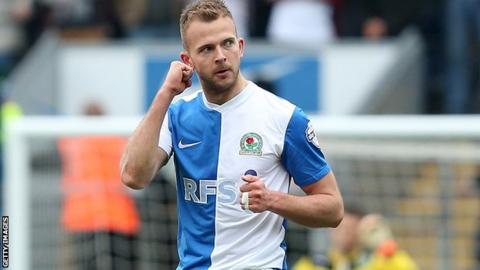 Blackburn Rovers striker Jordan Rhodes has extended his contract with the Championship club to 2019.
The 24-year-old Scotland international has scored 53 goals in 96 games since joining from Huddersfield Town for £8m in 2012.
Rhodes' new deal comes after Blackburn have already signed strikers Luke Varney and Chris Brown this summer.
"I'm very happy. It is a fantastic football club and I'm very lucky to be here," said Rhodes.
"I enjoy coming in every day and to have an extension of two more years on top of my current contract is a real bonus.
"The fans have been great ever since I've come in the place and I've just thoroughly enjoyed it so I'm delighted to be here."