World Cup 2014: Send off divers, says Fifa vice-president Jim Boyce
Last updated on .From the section 2014 Fifa World Cup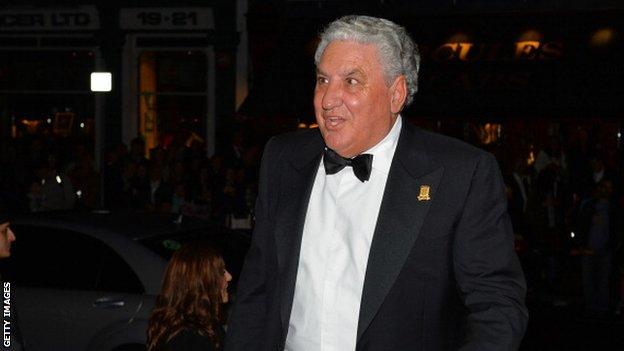 Players who dive should be sent off rather than shown a yellow card, says Fifa vice-president Jim Boyce.
"A dive is something that needs to be looked at and punished more severely than it is at the present time," Boyce told BBC World Have Your Say.
However, the Northern Irishman said he would not back the use of video technology to prove a player had dived.
Netherlands forward Arjen Robben apologised for diving during his side's 2-1 win over Mexico at the World Cup.
Mexico coach Miguel Herrera accused the Bayern Munich player of diving three times as Netherlands booked a quarter-final place.
Robben won his side an injury-time penalty, from which they scored their winning goal, when he was fouled by Mexico captain Rafael Marquez.
But Herrera suggested the 30-year-old former Chelsea player should not have been on the pitch to be able to win the penalty.
"I think cheating has to be eradicated from the game," said Boyce, who did not refer to Robben directly.
"If it is absolutely no question whatsoever that it is a dive, I think perhaps Fifa have to look at whether that should be a red-card offence."
But Boyce said calls to use video technology to prove that a player has dived should be resisted, insisting the referee should make the decision.

"I believe that we don't want to ruin our game by bringing in a lot more technology," he said.
Boyce added he had been very impressed with the standard of refereeing at the World Cup.
And he sympathised with the view of Netherlands coach Louis van Gaal that having a third place play-off is "unfair."