West Ham: Hammers fans vote in favour of new club crest
Last updated on .From the section Football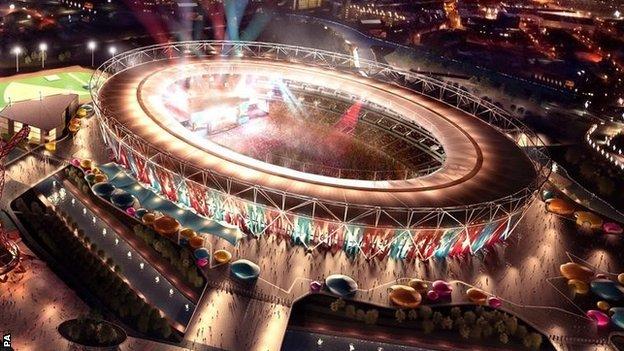 West Ham fans have voted in favour of plans for a new club badge before the move to the Olympic Stadium.
The Hammers intend to introduce the crest on shirts when they move from the Boleyn Ground for the 2016-17 season.
In an online vote, conducted over 48 hours by SMG Yougov, 56% of fans said they liked the new design.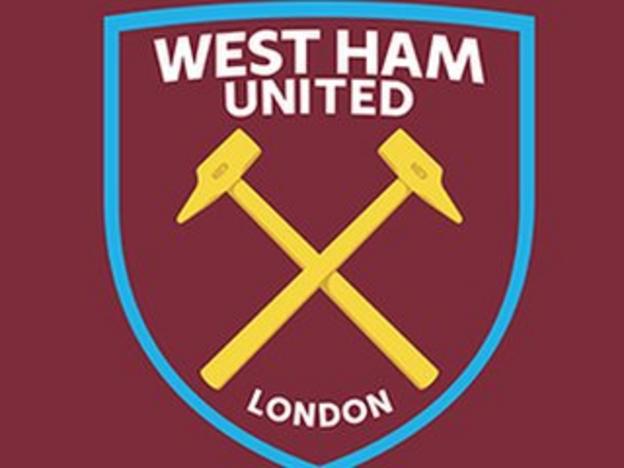 The redesign will see a castle, linked to the current Boleyn Ground home, removed, and the word 'London' added underneath two hammers.
Some fans were unhappy at the removal of the castle, and said using the word London was unnecessary. After feedback from supporters, the word 'United' will be slightly larger in size below 'West Ham'.
The club says its badge has been altered on average once every 10 years, although the current design has existed since 1999. The new design is not expected to feature on shirts or other club merchandise until the move four miles across east London.
Changing times at West Ham
History:Founded as Thames Ironworks in 1895 - nicknamed Hammers
Stadium:Moved to Boleyn Ground in Upton Park nine years later
Move:Will play home games at Olympic Stadium in Stratford from 2016-17