St Paul's: Holders pull out of Jeremie Cup
Last updated on .From the section Football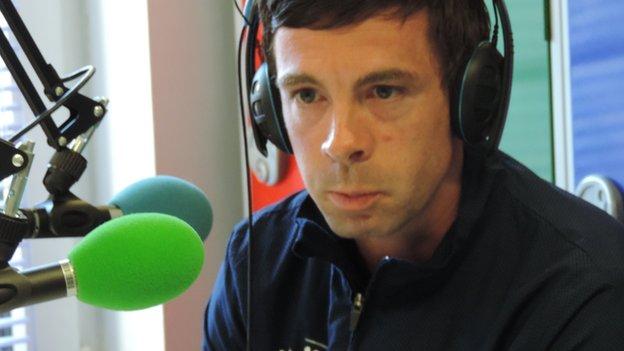 St Paul's manager Paul Brannan says a drop in the level of competition in the Jeremie Cup is one of the underlying reasons why the club have decided not to participate this year.
The Jersey side beat Belgrave Wanderers 4-1 to win the trophy last season.
Increasing costs of travel to Guernsey were also cited as another drawback.
"It is a competition which over the last few years has seen the standard drop from the Guernsey teams," Brannan told BBC Radio Jersey.
"Without being too disrespectful to it or Guernsey football, we have seen a change in the last three, four years since Guernsey FC has been established, which is obviously natural.
"It is also becoming more expensive to travel to Guernsey, especially when you look throughout the season at travelling to Guernsey."
The former Jersey Scottish assistant coach took over at St Paul's following the departure of Kevin MacCarthy in May.
Brannan said the decision to pull out of the cup was made with the entire club in mind and he is hopeful the funds that are saved can be better spent elsewhere.
"Ultimately we have had to do a cost benefit analysis and they don't provide us enough benefit for the club and the players," he added.
"As a club we have to think not just of the first team but of also how the whole club is running.
"With the other junior sections, the ladies team and we have made a decision that we feel the money could be spent best elsewhere within the club.
"We'll look at other opportunities to travel overseas, whether that be France or the UK."