India v Pakistan: Rivals set for two-game series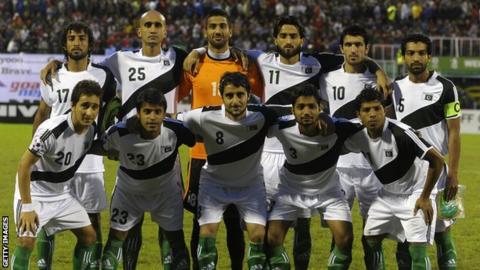 Pakistan will go on a two-match tour of India in August.
Sporting ties between the countries have been reduced since the 2008 Mumbai attacks in which 174 people died.
"We hope these matches will prove to be a landmark in the sports relations of the two countries," said Pakistan FA secretary Ahmed Yar Khan Lodhi.
The two fixtures take place on 17 and 20 August in Bangalore.
This story was amended on Thursday, 17 July at 14:35 BST because of a factual inaccuracy.