Premier League: Transfer spend hits £360m in first two months
Last updated on .From the section Football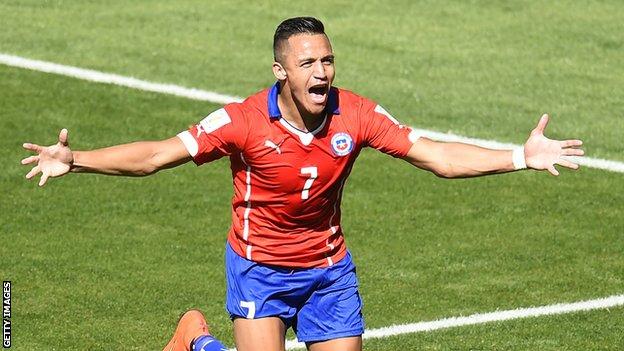 Premier League transfer spending this summer has risen by £60m from the same point last year.
The increase, to £360m from £300m in July 2013, means this transfer window is likely to surpass the record of £630m set last year, according to Deloitte's Sports Business Group.
"This summer transfer window has so far seen a higher level of spending than in any previous summer window," said Deloitte's consultant Alex Thorpe.
"It may well be a new record summer."
Premier League: biggest spenders this summer

Club

Total spend

Number of signings

Biggest buy

Chelsea

£80m

Four

Diego Costa (£32m)

Liverpool

£59m

Four

Adam Lallana (£25m)

Manchester United

£56m

Three

Ander Herrera (£29m)

Arsenal

£47m

Two

Alexis Sanchez (£35m)

Newcastle United

£30.5m

Six

Remy Cabella (£12m)

Manchester City

£18m

Two

Fernando (£12m)

All figures are approximate and may be based on reported fees.
The transfer window, which officially begins at midnight on the final day of the season, has now been open for two months. It closes on 1 September.
This year's outlay so far also dwarfs the figures from other previous years. In 2012, spending stood at £190m at this point, while in 2012, it was £150m.
Last year Premier League clubs went on to spend £630m over the summer transfer window as a whole.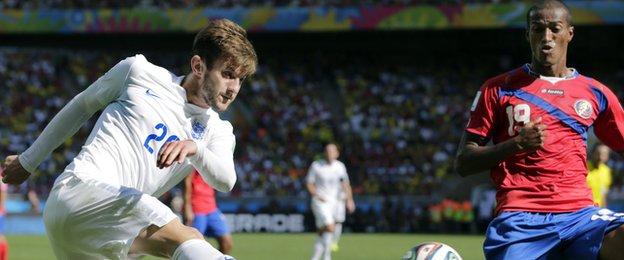 That figure includes the transfer deadline day signings of Marouane Fellaini to Manchester United for £27.5m and Mesut Ozil to Arsenal from Real Madrid for £42.4m.
British clubs have already completed seven £20m-plus deals this summer. Chelsea are the biggest spenders, having spent £80m on the signings of Cesc Fabregas,Diego Costa and Filipe Luis.
New boys Burnley have been the busiest Premier League side, making seven signings so far, but the majority of those have been free transfers.
Premier League clubs have been bolstered by the record television deal with BT and BSkyB between 2013-14 and 2015-16, worth a total of £3.018bn.
"One of the main drivers of Premier League spending continues to be the increased resources clubs now have as a result of improved broadcast deals," said Thorpe.
"Last season the average Premier League club received around £25m more in central broadcast distributions than they did in 2012-13, which helped fuel the record transfer window last summer."
The top clubs are set to receive even more money when BT's £897m deal to broadcast Champions League games takes effect from 2015.
Biggest signings by British clubs this summer

Player

From

To

Fee

Alexis Sanchez

Barcelona

Arsenal

£35m

Diego Costa

Atletico Madrid

Chelsea

£32m

Cesc Fabregas

Barcelona

Chelsea

£30m

Ander Herrera

Athletic Bilbao

Manchester United

£29m

Luke Shaw

Southampton

Manchester United

£27m

Adam Lallana

Southampton

Liverpool

£25m

Lazar Markovic

Benfica

Liverpool

£20m

Filipe Luis

Atletico Madrid

Chelsea

£15.8m

Enner Valencia

Pachuca

West Ham

£12m

Fernando

Porto

Manchester City

£12m
The transfer window so far has been dominated by big-money signings from foreign leagues. International signings have accounted for over 60% of incoming cash transfers, with eight of the 10 biggest transfers involving a player from a overseas club.
Manchester United's £27m deal for Luke Shaw and Liverpool's £25m purchase of Adam Lallana are the biggest domestic deals.
Gordon Taylor, chief executive of the Professional Footballers' Association, told BBC Sport he was troubled by the growing trend in international signings.
"What concerns us is that young English players aren't getting the chance to break through any more," he said. "The pattern is only going one way.
"It's no use Uefa having quotas for home-grown players in the squad - it needs to apply to the starting line-up. Otherwise I can't see the situation changing."
Despite the international emphasis of the summer's buys, the World Cup appears to have had only a moderate impact on spending, with just 12 of the 62 players signed so far on show in Brazil.
Ecuador's Enner Valencia, who completed a £12m move to West Ham, and the Netherlands' Daryl Janmaat, who joined Newcastle, were among the less-heralded names who impressed with their displays at the tournament.