Premier League: Tottenham latest side to reveal new kit design
Last updated on .From the section Premier League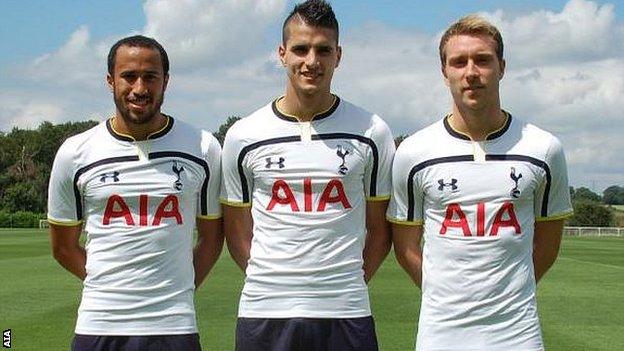 Tottenham have released their new kits for the forthcoming Premier League season.
The Under Armour strips include a tribute to legendary Spurs boss Bill Nicholson, 10 years after his death.
Both home and away kits feature one of Nicholson's famous quotes.
It reads: "It is better to fail aiming high than to succeed aiming low. And we of Spurs have set our sights very high, so high in fact that even failure will have in it an echo of glory."
Nicholson was in charge the last time Tottenham won the top flight title in 1961.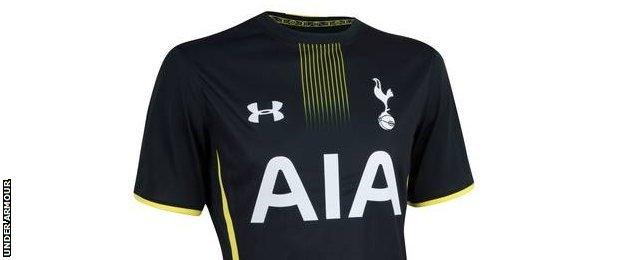 Spurs' North London rivals Arsenal previously released images of three new designs.
The Gunners' home strip remains in the club's traditional red-and-white colour scheme first adopted in 1933.
The away kit sports a familiar yellow-and-blue design, while a two-tone blue strip will be used for away cup games.
Southampton, West Ham United and Liverpool appear to have embraced the past with their new designs.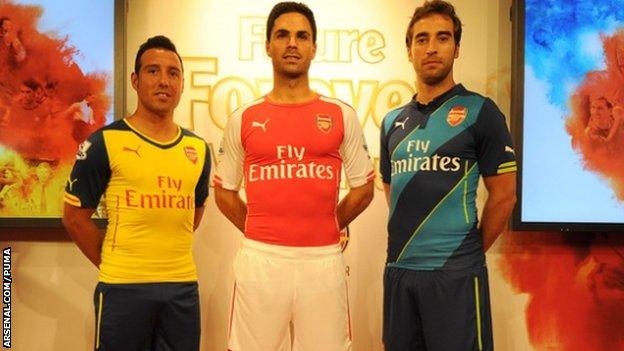 The Saints have returned to red-and-white stripes, while the new home shirt of the Hammers is similar to that worn in 1985-86.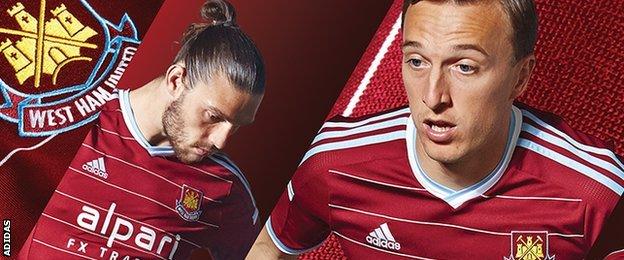 Liverpool have gone for a yellow-coloured second away shirt and a black and red third strip.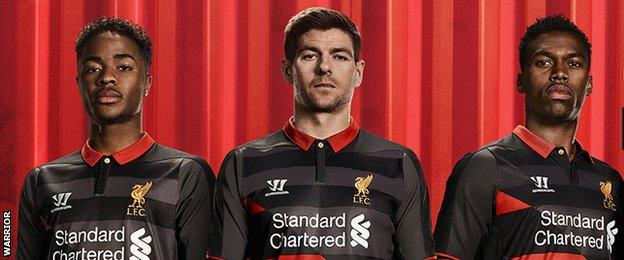 Everton's new home jersey features a retro collar, while promoted Queens Park Rangers have gone for thinner blue and white hoops.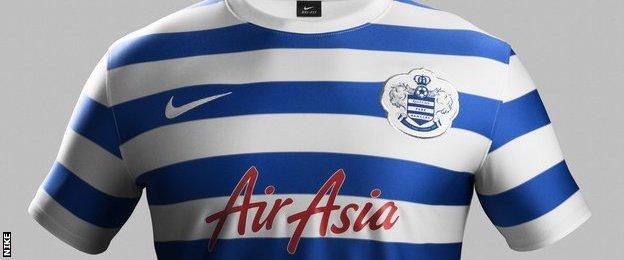 Others to unveil this season's colours so far include Manchester United, Chelsea, Stoke City, Crystal Palace and Aston Villa.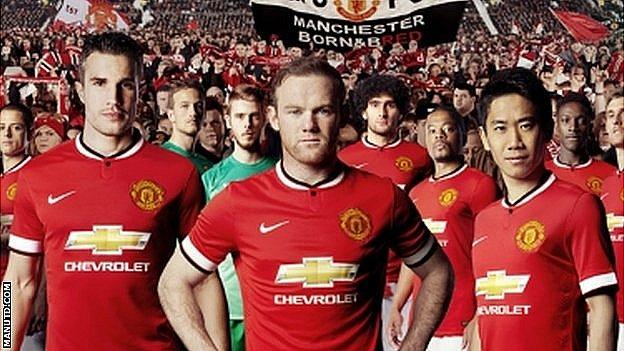 Manchester United are in the final year of their agreement with Nike, who will be replaced by Adidas when their deal expires after the German company signed a world-record deal with the club.