Juventus: Alvaro Morata leaves Real Madrid to join Italian giants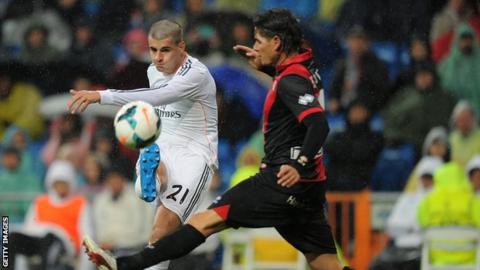 Juventus have signed forward Alvaro Morata from Real Madrid for £15.8m.
Morata, 21, has signed a five-year contract with the Serie A champions, and is the first major signing for new manager Massimiliano Allegri, who was appointed after Antonio Conte resigned.
The Spaniard scored 10 goals in 37 league games in four seasons with Real.
The terms of his move to Italy include an option for Real to buy him back for a fee dependent on the number of games he plays, up to a maximum of £23.75m.
Juventus, who won three Italian league titles in a row under Conte, have also signed 18-year-old Spanish defender Carlos Blanco Moreno, who arrived on a free transfer on the expiry of his contract with Barcelona.