Tom Byer: FA must 'nurture' children as young as two

By Richard Conway
BBC Radio 5 live sports news correspondent
Last updated on .From the section Football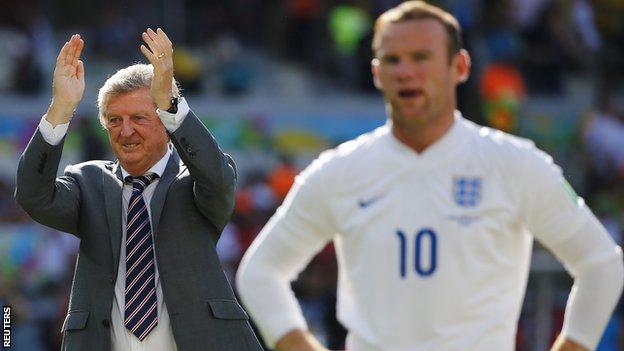 A leading football coach, who believes in "nurturing" children as young as two, has been invited to tell the Football Association how to develop a successful England national side.
He told BBC Sport: "It should be much more about manipulating the ball.
"I believe with children from the ages of two to five, that you can start nurturing and conditioning them."
American Byer, 53, claims that, after 25 years of running coaching schools in his adopted homeland, Manchester United midfielder Shinji Kagawa is among a number of players to benefit from his teachings.
Now Byer, who also advises Chinese football authorities, has been asked to address senior FA executives ahead of the organisation's England commission publishing its next set of ideas in the autumn on how to increase England's pool of elite players.
"The focus has to be on making the worst players better," argues Byer.
"People would be amazed at how many children who have been playing for several years cannot dribble straight to 'point A', make a turn and go to 'point B'.
"Kids are not learning the fundamentals of football from a very young age. It's tantamount to putting your kid into an advanced algebra or geometry class but nobody offered the kid the class for adding or subtracting."
The discussions come as the FA continues to seek answers to England's continued failure to compete at major tournaments. Byer is due to arrive in London on Friday.
Four problem areas identified by FA commission
Area 1:
Inadequate and insufficient playing opportunities for 18-20 year-old elite players at top clubs.
Area 2:
Regulation of the player market in England is not effective in preserving the desired balance of British, EU and non-EU players in clubs.
Area 3:
Coaching and coach development, essentially at grassroots level, have not yet reached a satisfactory level and impact.
Area 4:
England lags behind in the quantity and quality of affordable grassroots facilities, particularly in the provision of all-weather pitches.
Source: FA commission report
He said that Premier League academies "probably have the best coaches in the world" but that the problem with English football is not at elite level.
Byer argues that his strategy bridges the gap between "the very worst" grassroots young players and "the very best" children in the academies - and therefore raises overall standards across youth football.
He added: "Grassroots football has to be viewed as a marathon and not a sprint. The average is so strong here in Japan. And you see the benefits. It makes for better competition, a better player pool for selection, which means better results at the top end."
And he wants the FA to educate parents to start their children's football development early, by encouraging a "love affair with the ball".
"We should not be conditioning kids from a very young age to kick the ball," he said. "A lot of countries get it wrong."
Earlier this week FA chairman Greg Dyke told a panel of MPs it would be difficult for England to win another World Cup given the small number of English players playing at an elite level.
Dyke set the ambitious target of winning the 2022 World Cup when establishing his commission.