Eliaquim Mangala: Manchester City website shows 'signing' video
Last updated on .From the section Football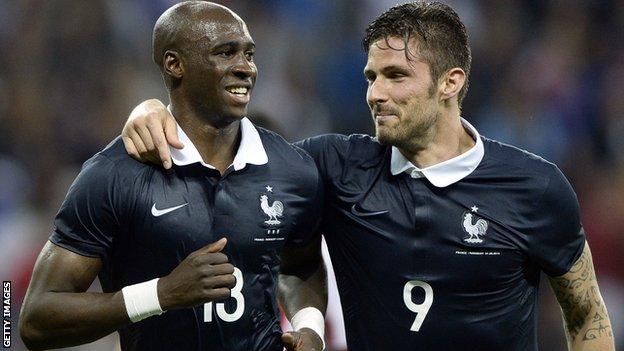 Manchester City have released a video that appears to show Porto defender Eliaquim Mangala signing for the club.
The France international, 23, has been linked with a £32m move to City and was spotted in Manchester this month but no official announcement has been made.
However, a clip on the club's website - which has since been taken down - shows the player having a medical.
City say their system was hacked, that the video should not have gone out and that the deal has not been completed.
A spokesman said: "Our video storage system for City TV has been hacked and the video was leaked. The deal is not done or officially confirmed on our website."
The footage, shot for City TV, shows a private jet touching down at Manchester Airport accompanied by the caption "9am: French international defender Eliaquim Mangala arrives in Manchester."
The player then disembarks and is met by club officials. "City's newest signing en route to his medical," proclaims the next caption.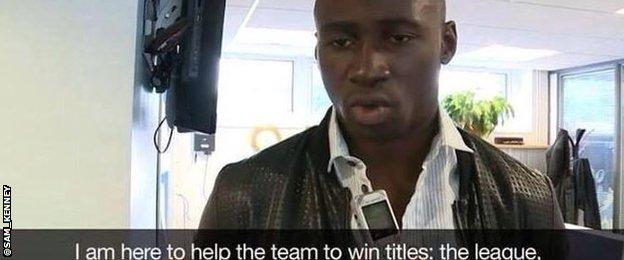 Mangala, dressed in a black leather jacket, black jeans and a white shirt, is then taken in a chauffeur-driven Mercedes to the club's Carrington training ground where he is shown the gym.
He is asked to give a message to City fans.
"I am here to help the team win titles, the league, the cup and the Champions League," he says. "I am ambitious and this is why I am here."
He is then asked what his ambition is with City.
"To play as many games as possible and to help the team the best I can to be champions of England."
Mangala, who was in the France squad for the recent 2014 Fifa World Cup but remained an unused substitute throughout the tournament, came close to joining City in January.