Rangers: Board make pledge to supporters over Ibrox
Last updated on .From the section Football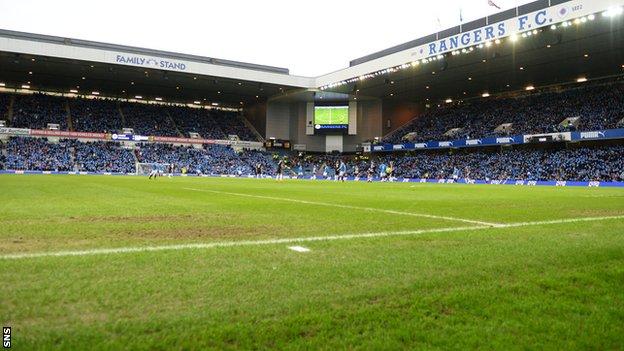 Rangers' board say they will not enter into a sale and leaseback agreement over Ibrox.
Concerns over Rangers' current financial position prompted the march.
"The board is committed to protecting the assets of the club for the benefit of all Rangers fans," read a statement on the club's website.
Rangers added: "The board is happy to reaffirm its position, which has never been a matter of debate, by confirming once again that it will not enter into any form of sale, securitisation or leaseback of Ibrox Stadium."
The march was organised by fans' group Sons of Struth, who have arranged various protests against the board.
The Championship club have admitted they will need to raise money to cover running costs over the next 12 months, and have said they will hold a share issue to raise funds.