Blackpool: Karl Oyston responds to Belokon criticism in open letter
Last updated on .From the section Blackpool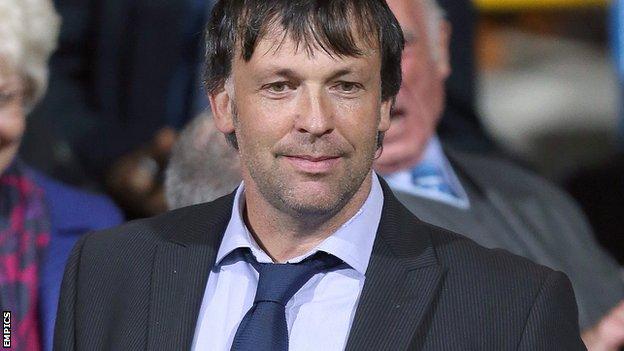 Blackpool chairman Karl Oyston says the club is in the "best possible hands", following criticism from shareholder and club president Valeri Belokon.
Belokon, who owns a 20% stake in the club, wrote an open letter urging Oyston to "put football first" by investing more money in the team.
Blackpool had just eight players until adding three new signings on Monday.
Oyston responded with a letter of his own, which was published on the Championship club's website on Tuesday.
Karl Oyston, Blackpool chairman
"We have a position that is virtually unique in football - we are a debt-free, cash-rich club, unlike many of our competitors."
In it, Oyston claimed the Latvian - who bought his shares for £1.8m in 2006 - had asked the club to buy back his shareholding for a large profit.
Belokon's initial letter had questioned the withdrawal of funds from the club's accounts, which were then paid into companies owned by the Oyston family, following their solitary season in the Premier League in 2010-11.
But Oyston has responded to explain that the money was used, in part, to pay off interest-free loans to those companies, which had been used to "build and modernise the stadium and provide the club with income streams".
Speaking to BBC Radio Lancashire last week, Belokon said: "I've been really quiet, but at this moment I can not be quiet. I am a fan of Blackpool and I'm really worried about the situation."
However, Oyston remains positive about the future, ending his letter: "We have a position that is virtually unique in football.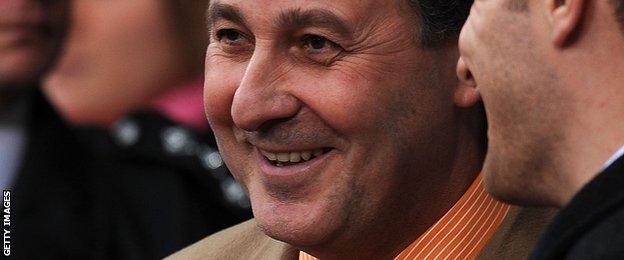 "We are a debt-free, cash-rich club, unlike many of our competitors that will suffer the ravages of a transfer embargo as early as January 2015, when they fall foul of the Financial Fair Play regulations.
"This strong position does not come easily, or without cost, in the way in which we sometimes have to operate.
"Please be assured that the club is in the best possible hands as we are in this for the long term."
The Seasiders, who narrowly avoided relegation from the Championship in May, have endured a testing summer.
The departure of more than 25 players left new manager Jose Riga, who was appointed in June, with a squad of just seven senior players to work with.
The arrival of Estonia international striker Sergei Zenjov took that number to eight, but a dispute between Oyston and Riga caused their recruitment to stall until three more players - Jacob Mellis, Tomasz Cywka and Peter Clarke - signed one-year contracts on Monday.
Blackpool open the new season at Nottingham Forest on 9 August.