Southampton: How stability was replaced by doubt and uncertainty

Last updated on .From the section Football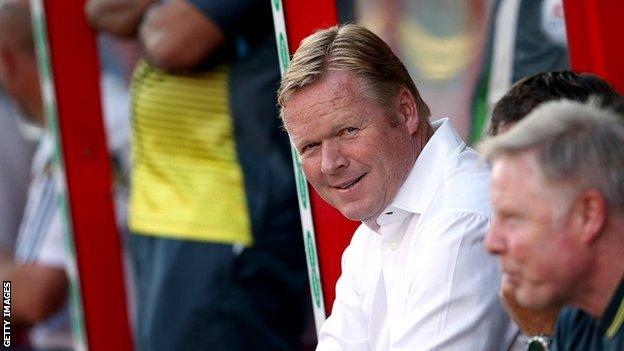 Ronald Koeman did not see the irony until later.
The new Southampton manager tweeted a photograph of a training field at the club's Marchwood complex this week - cones out, balls ready. "Ready for training," it read. But the pitch was deserted.
Southampton fans have learnt to smile at such things this summer - it is better to laugh than cry. In the space of eight incredible weeks, the club has lost a highly rated young manager, along with five of its best players. More are likely to follow.
For the past five years, Southampton fans have known only success and stability. But that has given way to players publicly questioning the newly installed hierarchy, demanding moves, undermining those who run the club. The question now is why?
Rumours of instability and unhappiness had been rumbling for some time. In April, Les Reed, Southampton's new executive director, attempted to clarify the situation.
"No club has been given permission to talk to any of our players and that will remain so," he said.
"We want to retain the players we've got. Any enquiries will probably be met with a 'no, not for sale.' Our intention is to keep this very good team together," he added.
"Probably" was the key word. As a statement it was paper thin. A few weeks later boss Mauricio Pochettino joined Spurs. A week after that, striker Rickie Lambert was gone.
Southampton's summer sales

To

Fee

Luke Shaw

Manchester United

£27m

Adam Lallana

Liverpool

£25m

Dejan Lovren

Liverpool

£20m

Calum Chambers

Arsenal

£16m

Rickie Lambert

Liverpool

£4m

Total

£92m
It had all began to unravel on the final day of the season. A few hours after the draw with Manchester United, the players, staff and families gathered for an end-of-season dinner. It was there that Luke Shaw told the club's hierarchy that he wanted to join Manchester United. A £27m bid had, by that stage, been made.
Adam Lallana also told the club he wanted to move on. He had been made aware of Liverpool's interest by then. The club, perhaps understandably, responded with a wall of silence. Phone calls were not returned, attempts to arrange talks, ignored.
Southampton were in denial and both players left for the World Cup frustrated and disillusioned. Both said they had no intention of going back to the south coast.
There was no attempt to persuade Lallana or Shaw to stay. Not once did a club official hold talks with the players to ask them to reconsider, to delay their moves.
Lallana had been the glue which had held the team together. In the dressing room, he was the most popular, a leader who demanded respect and admiration. He joined the club as a 12-year-old and was a key figure as Southampton fought their way back from League One. When word spread that Lallana wanted out, that he was angered by his treatment, others began to question their own futures.
Southampton's rise

Season

League

Final position

2010-11

League One

2nd

2011-12

Championship

2nd

2012-13

Premier League

14th

2013-14

Premier League

8th
The bond between the Southampton players had been key to the club's rise from the depths of League One to the cusp of European football. Nicola Cortese, the former executive chairman, had encouraged it. For example, Lallana and Lambert had persuaded Shaw to stay for another season amid strong interest from Chelsea. As did Cortese.
Cortese's sheer ambition was, of course, a factor as was the respect the squad had for Pochettino. The promise from Cortese was that he would do his all to progress the club, give the players the best tools to succeed. In turn, he expected the same back from the players.
It was a pact that brought huge success, but a pact that had now been broken.
Shaw and Lallana went in the space of 24 hours after they returned from the World Cup. Lovren threatened to go on strike to force a move to Liverpool. In the end it was not necessary and he too moved on. Calum Chambers was next, a £16m move to Arsenal.
France midfielder Morgan Schneiderlin has told the club he wants to be allowed to move on. An outline agreement is in place with Spurs, but Arsenal are also interested. Jay Rodriguez is also hopeful of joining Tottenham, despite chairman Ralph Krueger saying neither will be sold before the new season. That could yet be another hollow statement.
"We see them as a part of our core group players," he said. "I met Spurs officials in Toronto but not a word was exchanged about (Rodriguez or Schneiderlin). They hosted me for a MLS match as we look to grow the brand. I did not have one single word of a conversation with them about players of Southampton."
Portuguese defender Jose Fonte is known to be unsettled, having been offered a new contract by letter. Full-back Nathaniel Clyne is considering his options, with interest building. Midfielder Jack Cork is another player whose future is uncertain, while Dutch defender Jos Hooiveld has had an offer to move to Germany.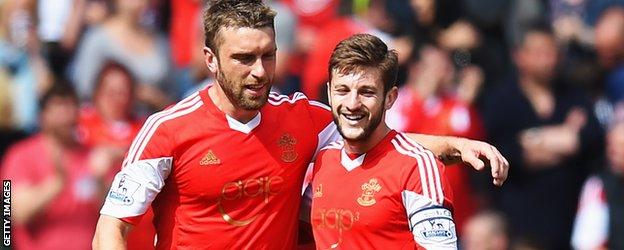 Perhaps most worrying of all, is the fear the discontent might spread to the club's highly regarded academy. The parents of one 15-year-old player have already decided they no longer want their son to stay on at the club amid the uncertainty. The question now is where will it all end? When will it all stop?
Southampton did not have to sell the players. The club appears in good financial shape, in the context of modern top flight football, posting a net loss of £7.1m in March. They entered the summer window owing £27m in outstanding transfer fees, although the total is being paid in instalments. In March Hans Hofstetter, a Southampton director, said: "The most important point is that we are in a position where we do not need to sell any player Mauricio [Pochettino] wants to keep." It could not have been clearer.
And yet when big offers come in from big clubs, Southampton said yes. In isolation each deal makes sense. Shaw was sold for £27m, a record for a teenager. Lallana at the age of 26 went for £25m. Lovren was sold for £20m, £12m more than Saints paid last year. Chambers, who made just 25 first-team appearances, raised £16m.
Each sale is logical. But when viewed together, it has the feel of an exodus and Southampton have the feel of a lost club, desperately scrambling to find its way again. The selling may continue but Southampton are now struggling to spend the £92m, and counting, they have in the bank. They are being quoted inflated transfer fees for all of their potential targets.
Krueger has not been in Southampton for the past eight weeks, having spent the summer abroad. Reed is in charge of all football affairs after being promoted from the academy role he held under the previous regime.
The owner, Katharina Liebherr, has been silent this summer. She has ended her association with a leading London PR company in recent months, perhaps a sign of trust in those who are now running the club. There is no question that, in the past, she has seriously considered selling the club. Few really know her intentions now.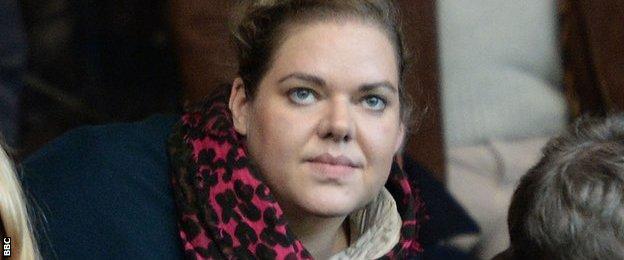 And what of Koeman, the man who has walked into this maelstrom? Those around him say that while it would be wrong to describe him as relaxed, he does know what he has to do.
When he took the club job he knew Lallana, Shaw and Lambert had either gone or were going. He was also aware of Lovren's feelings and is known to view the sale of Chambers for £16m as a 'present' - given the player may not have featured in his starting XI anyway.
He is a manager who has rebuilt teams before, most notably at Feyenoord, with a core of young players. There he put faith in emerging talents such as Jordy Clasie and Bruno Martins Indi, both of whom were in the Netherlands World Cup squad.
In pre-season he has used a host of Saints' academy players. But by signing three players, Graziano Pelle,Dusan Tadic and Ryan Bertrand, for a combined potential outlay of £30m, the hope is he will not have to rely on them. The fans are not yet convinced they have replaced the lost talent.
This is, arguably, a bigger challenge than anything Koeman has faced elsewhere. No other non-relegated club has sold off as many key players in one fell swoop before with a new manager, a new chairman and a new chief executive in charge. Where once there was stability, now there is doubt and uncertainty. Having finished eighth last season, the sights have been lowered.
"The fans have been willing to give the club the benefit of the doubt," said Nick Illingsworth, editor of 'The Ugly Inside' Saints fanzine. "A lot of basic mistakes have been made and I think the current hierarchy have under-estimated the fact that they needed a strong leader.
"The fans are upset, of course they are. This is unprecedented. When you lose five players as we have there is bound to be uproar. What happens next is vital."