Leeds United: Benito Carbone hopes to get old job back
Last updated on .From the section Football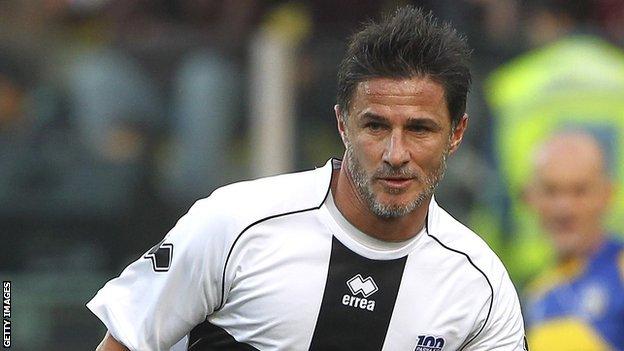 Benito Carbone hopes to return to his old job in charge of Leeds United's Under-21 squad after he has dealt with a family illness.
"I'd love to come back to Leeds," Carbone, 42, told BBC Sport.
"My dream is to be coach of the Under-21s again, because I feel those players are my team. But it's not my decision."
Carbone, who also played for neighbours Bradford, joined United in a consultancy role in May and took over their Under-21 team in July.
He says he is keen to work with Cellino again, despite the Leeds owner claiming this week that Carbone made a mistake when he missed an Under-21 game, against Glenavon on 30 July, by returning to Italy to see his sick mother without permission.
"If I did one thing wrong, it was that I did not call the president because he was not in England. He was on holiday," Carbone explained.
"But three people knew I was going back to Italy because my mother was sick. I asked for permission from [academy boss] Neil Redfearn, from [sporting director] Nicola Salerno and from [first-team manager] David Hockaday.
"I talked with David and he said that family is the most important thing, so I had to go. If I had not been given permission, I would never have gone, because I am professional.
"And the game I missed was not an Under-21 game. Eight players from the first-team squad started the game, and only two from the Under-21s."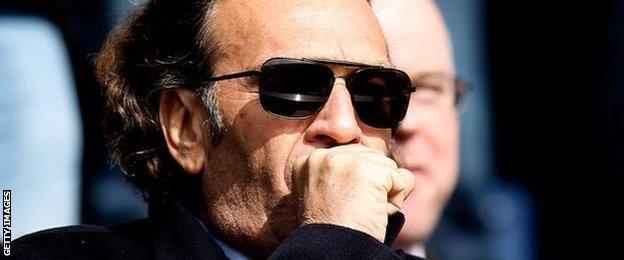 Carbone also denied claims by his fellow Italian Cellino that he did not like working under Redfearn, who is in overall charge of Leeds' academy.
"It is not true, the things I read about me not liking Redders," Carbone added. "I worked with him every day and I was happy with him every day.
"But I still love Massimo, because he gave me a very big opportunity. I worked with him for nearly three months day and night, and he is an incredible person. I saw how hard he works - he is like a machine.
"With him as president, Leeds will be back in the Premier League soon. I don't know whether it will be this year or next but it will happen.
"He taught me a lot and I was happy to work with him, which is why I do not understand why these stories about me are in the newspapers.
"Maybe someone has given him the wrong information about me going back to Italy without permission, because he was not there."