Mick McCarthy: Ipswich Town face Championship money imbalance
Last updated on .From the section Ipswich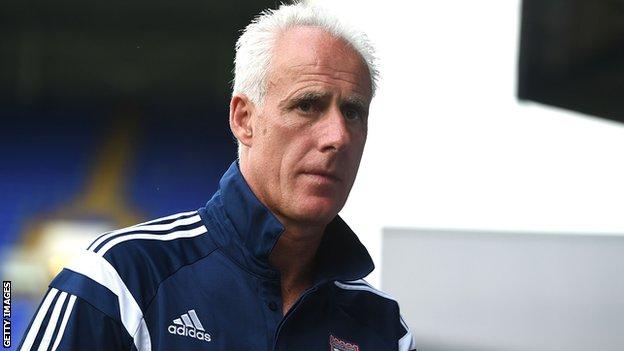 Ipswich boss Mick McCarthy believes Financial Fair Play rules do not match up to the reality of the Championship.
McCarthy told BBC Radio Suffolk: "I think they should change that name. Fair play? £11m spent on one player?
"I think the parachute payments for teams coming down doesn't render a fair playing ground at all."
Under FFP rules, Championship clubs could only makes losses of £3m last season, although that could rise to £8m, if their owner or owners can meet the £5m shortfall.
However this year, the owners will only be able to cover an extra £3m.
Accounts for 2013-14 will not be published until December, but any club failing to stay within the limits could be made subject to a transfer embargo for January.
Town have lowered their playing budget to meet the regulations, with all but one of McCarthy's signings in his two years at the club arriving on free transfers.
However, the former Wolves boss has taken encouragement from Burnley's promotion to the Premier League last season.
"It is more of a challenge and more interesting and certainly more rewarding when you get results when doing it through Financial Fair Play," said McCarthy, who has previously raised concerns over enforcing the system.
"Is it possible? Nobody would have sat here 12 months ago and tipped Burnley to get promoted. So why not? That's what we're trying for."