Exeter City aim to lift transfer embargo by end of the week
Last updated on .From the section Football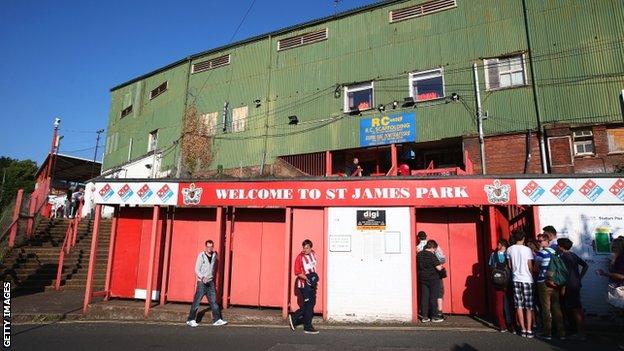 Exeter City's acting chairman Julian Tagg says he hopes to have the club's transfer embargo lifted by the end of this week.
Lower crowds last season led to City suffering a cash flow problem.
"The target is next Friday, we're hoping that that's done, we're putting everything in place," Tagg said.
"But I've been in the game long enough to know not to make promises, but I'm very hopeful that's what we'll be trying to achieve."
The fallout from the summer's financial issues has led to the resignation of both the club's chairman Edward Chorlton and chief executive Guy Wolfenden.
Former Rochdale striker Graham Cummins and ex-Scunthorpe defender Cristian Ribeiro have been training with Exeter through much of pre-season and are expected to sign once the loan is paid off.
"If Paul wants to make an addition or two at that point he's going to be able to," Tagg told BBC Radio Devon.
The club's cause was helped by a gate of 5,694 as in their opening League Two game of the new campaign.