League Cup: Fleetwood chairman Andy Pilley goes to wrong ground
Last updated on .From the section Fleetwood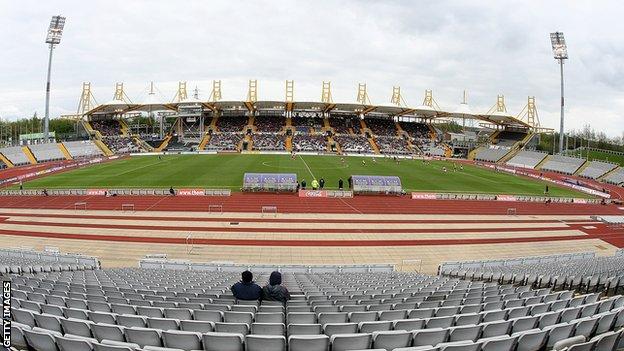 Fleetwood Town chairman Andy Pilley had a bad start to his side's Capital One Cup first-round encounter with Rotherham, turning up at the wrong ground.
The Millers relocated in July 2012 from the Don Valley Arena in Sheffield to the New York Stadium in Rotherham but it seems Pilley's navigation technology was unaware of the move.
"Disaster. We have just arrived at the Don Valley. Damn sat nav has took us to old ground," Pilley tweeted.
It meant Pilley was 4.5 miles away from the correct venue when he discovered the problem, forcing him into a quick rerouting to get to the game.
To make matters worse, Fleetwood lost the game 1-0.
Pilley later told BBC Radio 5 live: "The joys of modern technology.
"I can't remember missing a kick-off for many a year. We put Rotherham United FC in the system and turned up at the ground and my son said to me 'there is not many here is there dad?' to which I said 'there is no-one here, we are at the wrong ground!'
"I remember the good old days when you would look for floodlights and the glare would take you to the stadium."