Premier League: BBC sport asks 'who will be the champions?'
Last updated on .From the section Football
The Premier League starts again on Saturday, with Manchester City defending the title they won after a thrilling race last season.
Who will win it this time? We asked 29 BBC TV and radio pundits and commentators for their one-two-three-four prediction ahead of the new campaign, and for an explanation of their selection.
| Predictor | 1st | 2nd | 3rd | 4th |
| --- | --- | --- | --- | --- |
| Phil Neville | Chelsea | Man Utd | Man City | Arsenal |
| Robbie Savage | Chelsea | Man City | Arsenal | Liverpool |
| Danny Murphy | Chelsea | Man City | Arsenal | Liverpool |
| Mark Lawrenson | Chelsea | Man City | Arsenal | Liverpool |
| Danny Mills | Chelsea | Man City | Arsenal | Liverpool |
| Kevin Kilbane | Chelsea | Man City | Arsenal | Liverpool |
| Pat Nevin | Chelsea | Man City | Arsenal | Liverpool |
| Jacqui Oatley | Chelsea | Man City | Arsenal | Liverpool |
| Alan Shearer | Chelsea | Man City | Arsenal | Man Utd |
| Gabby Logan | Chelsea | Man City | Arsenal | Man Utd |
| Jason Roberts | Chelsea | Man City | Arsenal | Man Utd |
| Guy Mowbray | Chelsea | Man City | Arsenal | Man Utd |
| Steve Wilson | Chelsea | Man City | Arsenal | Man Utd |
| Alistair Mann | Chelsea | Man City | Arsenal | Man Utd |
| Steve Bower | Chelsea | Man City | Arsenal | Man Utd |
| Garth Crooks | Chelsea | Man City | Man Utd | Arsenal |
| John Murray | Chelsea | Man City | Man Utd | Arsenal |
| Ian Dennis | Chelsea | Arsenal | Man City | Liverpool |
| Alistair Bruce-Ball | Chelsea | Arsenal | Man City | Man Utd |
| Chris Waddle | Man City | Chelsea | Arsenal | Man Utd |
| Martin Keown | Man City | Chelsea | Arsenal | Man Utd |
| Jonathan Pearce | Man City | Chelsea | Arsenal | Liverpool |
| Kelly Cates | Man City | Chelsea | Arsenal | Liverpool |
| Les Ferdinand | Man City | Chelsea | Arsenal | Liverpool |
| Conor McNamara | Man City | Chelsea | Man Utd | Arsenal |
| Ian Wright | Man City | Arsenal | Chelsea | Man Utd |
| John Hartson | Man City | Arsenal | Chelsea | Liverpool |
| Dion Dublin | Man Utd | Chelsea | Man City | Liverpool |
| John Motson | Man Utd | Chelsea | Man City | Liverpool |
Only five teams feature in the predictions and, with 19 votes, Chelsea are the overwhelming favourites to win the title. Eight votes went to City and two to Manchester United.
Only four experts thought Arsenal would finish higher than third and no-one is tipping Liverpool to finish higher than fourth or backing Everton or Tottenham, who finished fifth and sixth last season, to break into the top four.
Most people made their predictions on the basis of how each squad shapes up now, ahead of the opening weekend.
But John Motson's vote for Manchester United to be champions was made on the proviso that, as is widely expected, manager Louis van Gaal makes some significant signings before the transfer window closes on 1 September.
Overall predicted ranking using all BBC forecasts

1. Chelsea

2. Man City

3. Arsenal

4. Man Utd
Chelsea to win the title?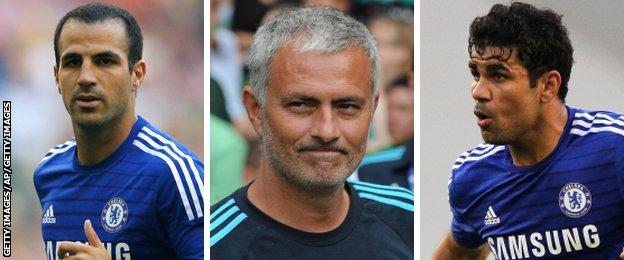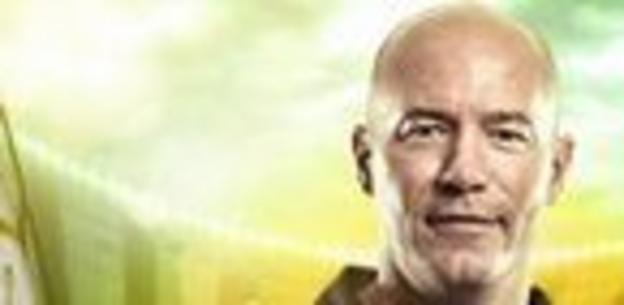 Alan Shearer: Chelsea came so close last season without having a really top-class centre-forward but they have that now in Diego Costa and also Didier Drogba. I don't expect Drogba to play a lot but he can still offer something when he does.
Also, there is the Jose Mourinho factor - it would be unthinkable for him to go a third season without winning a trophy. That would represent a crisis for him.
Robbie Savage: Chelsea start as favourites because they had the best defensive record last year and have added two brilliant attacking threats in Cesc Fabregas and Diego Costa.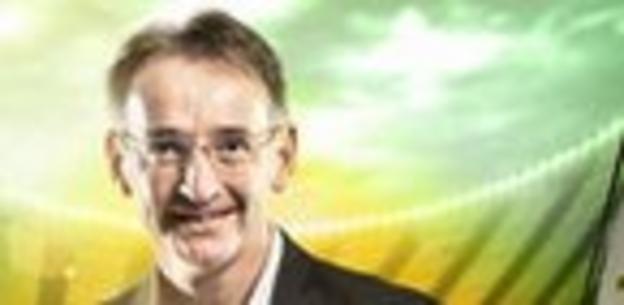 Pat Nevin: Chelsea were not that far behind City last season and they are definitely stronger now, while I am not sure City are. But the big thing Chelsea have got, and I think Mourinho has been building towards this for a while, is that there is no player they can lose that they will feel they cannot do without.
In comparison, City will not want to lose Yaya Toure because he leaves a massive hole in their team, but it is not the same for Chelsea. People might say they would miss Costa but I would argue even then that they will be alright, because Didier Drogba could slot in for a short while.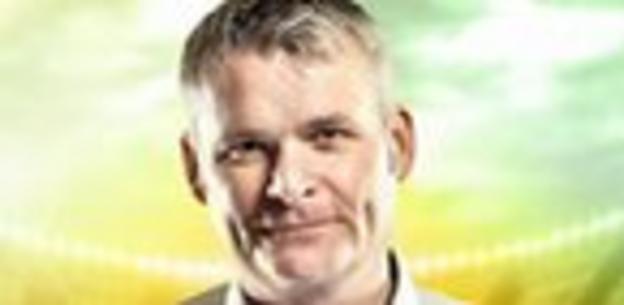 Match of the Day commentator Guy Mowbray: I think the nature of the title race this time is such that I could have put Chelsea anywhere from first to sixth. I've gone for them to win it, though, due to them being strong in all areas, but with added strike-power.
Chris Waddle: Costa had an outstanding season last time out but that was the one season in his career where he has been prolific. He has not played in the Premier League yet either, so he is still a gamble.
BBC Radio 5 live senior football reporter Ian Dennis: Mourinho has addressed the weakness from last season - a lack of goals - with Fabregas and Costa. But I also believe a signing made earlier this year - that of Nemanja Matic - will prove to be equally significant in the title race.
Match of the Day commentator Jonathan Pearce: They threw away the title last season and, although I expect them to be the early pace setters with Costa among the goals and Thibaut Courtois proving his quality in goal, an assault on all the major trophies will wear them down by the time they meet United and Arsenal in back-to-back games in April.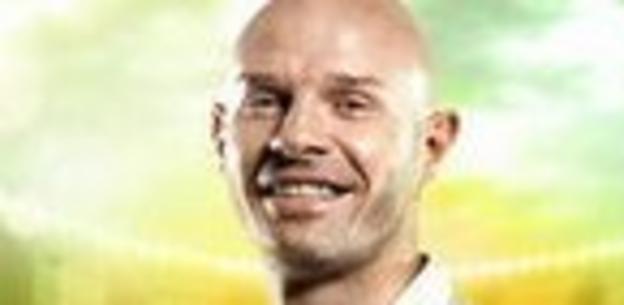 Danny Mills: Chelsea now have the strongest squad. It will be very close between them and City but Mourinho knows he has got to produce and win the title.
Match of the Day commentator Steve Wilson: Costa and Fabregas will add variation and edge to their game and the emotional return of Drogba, when fit, should offset the loss of both Frank Lampard and Ashley Cole.
Why Manchester City will challenge them...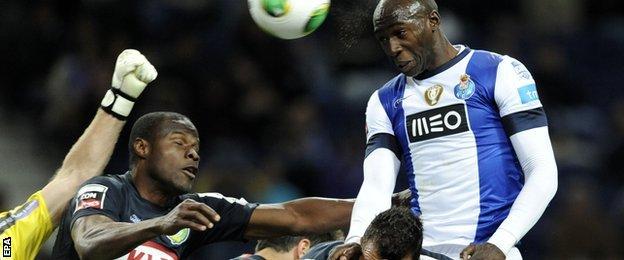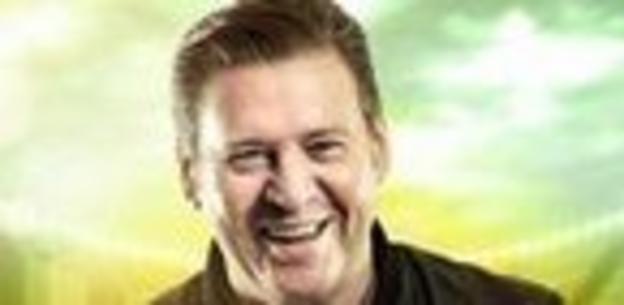 Chris Waddle: City will be the team to beat - they have the same quality going forward that made them champions last season and they have strengthened in defence, which was the one question mark over their squad. The only thing that can stop them this time is complacency, but I think they will have the drive to retain their title
John Hartson: City have got the experience in players who have been there and won it before. Also, they have just bought another £32m defender, Eliaquim Mangala from Porto, and his partner in central defence, Vincent Kompany, is coming into the best years of his career.
Match of the Day commentator Jonathan Pearce: The reigning champions have enough quality to field two terrific teams and that will be a key factor as the draining effect of the 2014 World Cup takes its toll on many of their challengers in the last third of the season. The arrival of Mangala to partner Kompany will form one of the best centre-back partnerships in Europe.
Kevin Kilbane: Watch out for Stefan Jovetic up front for Manuel Pellegrini's side - he has had a stop-start career in England but he has looked very sharp in pre-season and will make City are even stronger in attack.
Match of the Day commentator Conor McNamara: Despite a lot of strengthening by their rivals, City still have a very deep squad. They can cope with injuries to any position better than anyone else. Pellegrini will have learned a lot during his first year in England and I expect him to be more streetwise this season. The Chilean knows his players much better now than 12 months ago.
...or why the champions will fall short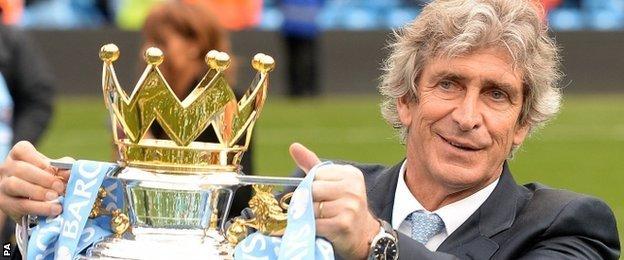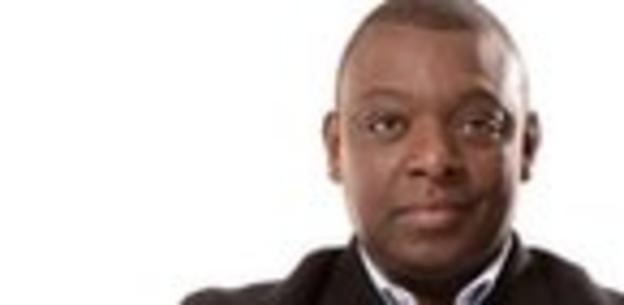 Garth Crooks: I have interviewed Manuel Pellegrini for Football Focus and in that interview he revealed the flaw in his campaign and why he will not win the Premier League title.
Garth will be explaining his predictions further on Final Score at 14:30 BST on Saturday on the Red Button and the BBC Sport website.
Jason Roberts: Pellegrini has stated that he's delighted with his squad but an over-reliance on the injury-prone Sergio Aguero up front may cost them. While City have added depth, the failure to bolster the squad with more ready-made world-class signings will see them finish second.
John Motson: Europe will be playing on City's minds. They will want to defend their league title but they have got to make serious progress in the Champions League this time and, if they put all their efforts into that, they might leave the door open for others.
Guy Mowbray: An extended assault on the Champions League will see them fall just short of Chelsea at home.
Why no-one is tipping Arsenal to win the league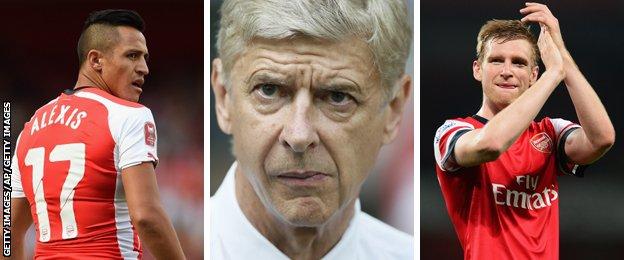 Ian Wright: I am very confident about the start of the season for Arsenal because the squad feels so vibrant, but what they have to show they can do is to get into February and March and still be strong enough to be pushing on rather than fading off. That is when the test will start.
Chris Waddle: They have strengthened well but the key is going to be keeping players fit. They had a horrific injury list last season, which cost them.
Why Arsenal still have work to do at the back
Arsenal kept 17 clean sheets in the Premier League last season, second only to Chelsea's 18, and conceded only 11 goals at Emirates Stadium, giving them the best home record in the top flight.
But the Gunners conceded a total of 20 goals in four games on the road against the other teams in the top five, losing 6-0 at Chelsea, 6-3 to Manchester City, 5-1 at Liverpool and 3-0 at Everton.
John Motson: Arsenal's worry for me is still their back four - I cannot forget how they had those rather dreadful away days last season against the top teams. They have to tighten up if they are going to make a serious title bid.
Garth Crooks: The Gunners can start by giving their most consistent player last season - and now a World Cup winner - Per Mertesacker the captain's armband but not even he can win titles on his own. They will be great going forward but Mertesacker needs more help in defence.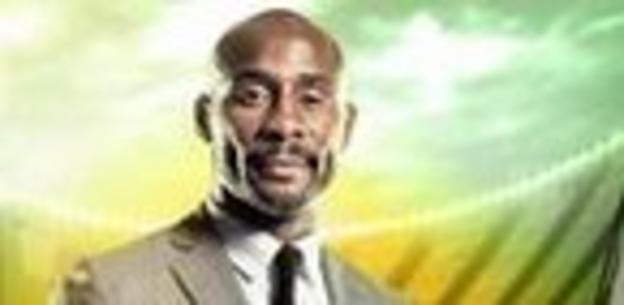 Jason Roberts: Arsenal have top players all the way through their squad, especially in midfield. But I'm not sure Alexis Sanchez will bring something different to the group and, like last season, a lack of a world-class striker could cost them.
Kevin Kilbane: Arsenal need to strengthen defensively because they have lots of attacking options, but not so many defensively - especially in midfield. Mikel Arteta, who I played alongside for Everton, often sits deeper for them but I don't think he reads the game as well as other defensive midfielders. In the big games, they need somebody dominant in that position.
Match of the Day commentator Jonathan Pearce: Arsenal have a tricky start but can go one better than last year and finish in the top three in what will be one of the tightest title races ever. I just can't see them beating Chelsea or City in the crunch matches, though.
How will Liverpool find life without Luis Suarez?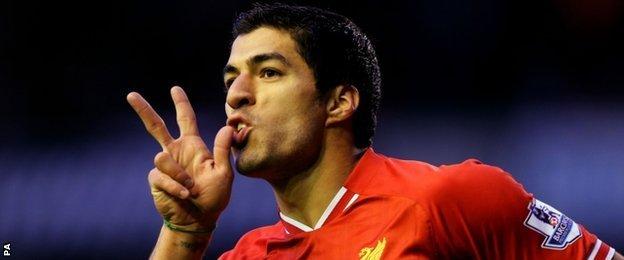 Alan Shearer: Behind Lionel Messi and Cristiano Ronaldo, Luis Suarez is probably the third best player in the world. It is virtually impossible to replace him. Liverpool have signed a lot of good players following his move to Barcelona but it could take time for them to settle and, because of the number of players that have come in, it could also take time for them to gel.
Luis Suarez for Liverpool in 2013-14

Games

Goals

Assists

Hat-tricks

33

31

12

3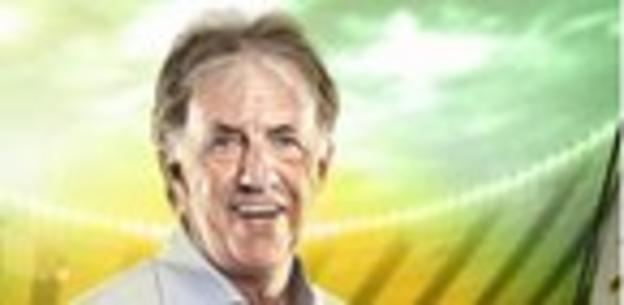 Mark Lawrenson: How on earth are Liverpool going to replace Suarez's goals? Just because they now have even more options in other attacking positions does not make them as strong as when they had Suarez in their team. Without him, it will be harder for them to finish in the top four this season.
Chris Waddle: The amount of goals and assists that Suarez provided will be badly missed, as will his general link-up play. Liverpool have made some good acquisitions but it is impossible for them to replace a player who made such an impact last season.
Match of the Day commentator Conor McNamara: I left Liverpool out of my top four for the following reasons: Steven Gerrard performed miracles last season but he's a year older now, the additional workload in the Champions League will affect their league form, no individual new signing can replace Suarez and there will be more pressure on the players because of the added expectation from the fans after last season.
Why Manchester United can make the top four...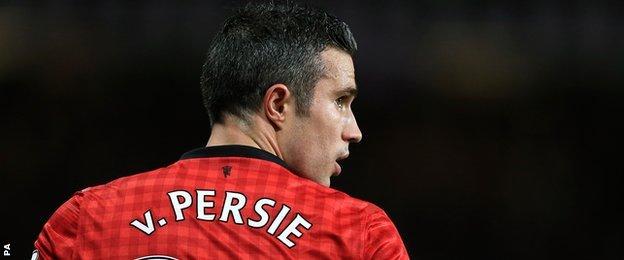 Alan Shearer: To go from seventh to first is too much of an ask, unless they go out and sign three big hitters between now and the end of the transfer window. I cannot see them winning it, but I can see them getting into the top four.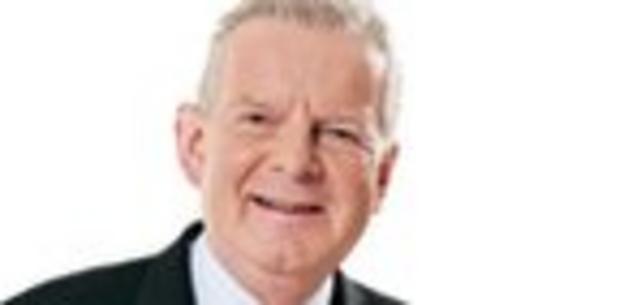 John Motson: New manager Louis van Gaal has made a very strong early impression at Old Trafford and if they were to get two more players before the window shuts, I would see them giving the rest a real run for their money.
Jason Roberts: A mixture of the appointment of Van Gaal, no European football, a fit, motivated Robin Van Persie and the new captain with a lot to prove in Wayne Rooney means United will get the points needed to finish in fourth place.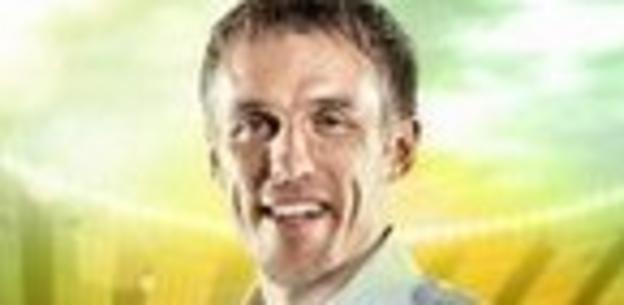 Phil Neville: Chelsea have bought the best of the top teams over the summer. But if United buy two more players, they will challenge for the title.
Garth Crooks: The Van Gaal factor is immense. He has picked the right man in Rooney to captain his team - United are on their way back.
United's first eight Premier League fixtures
August:
Swansea (h), Sunderland (a), Burnley (a)
September:
QPR (h), Leicester (a), West Ham (h)
October:
Everton (h), WBA (a)
Chris Waddle: Whether it was down to their manager or their players not performing, United had a disaster last season but Van Gaal seems to have brought belief back to the squad and in his system. They are serious contenders and I expect them to be top of the table after eight games - their first big test comes when they play Chelsea on 26 October.
Match of the Day commentator Alistair Mann: A year ago David Moyes was cursing the fixtures computer for the punishing opening to his Old Trafford managerial reign. His Dutch successor, on paper at least, couldn't have asked for better. Van Gaal may well expect to win all six and should the wounded giant be able to gather some early-season momentum, who knows what could be possible, particularly without any European commitments.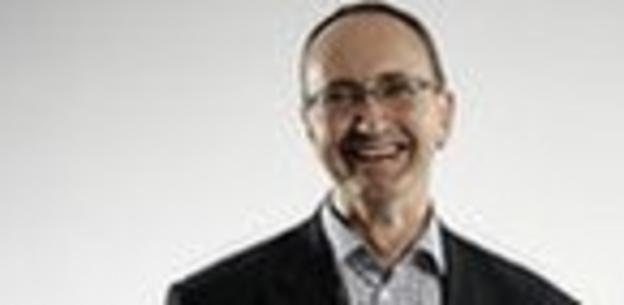 BBC Radio 5 live's chief football correspondent John Murray: United will surely be aided by their lighter schedule and, if Van Persie stays fit, I would expect them to be challenging for the title long into the season.
Match of the Day commentator Steve Bower: I just have a feeling that Van Gaal will get United into the top four with his experience, management style and without any European distractions. Although they need further additions before the window closes."
And why they won't...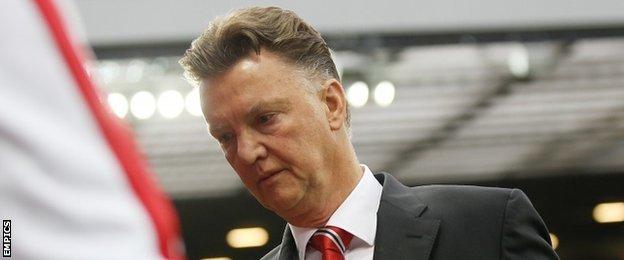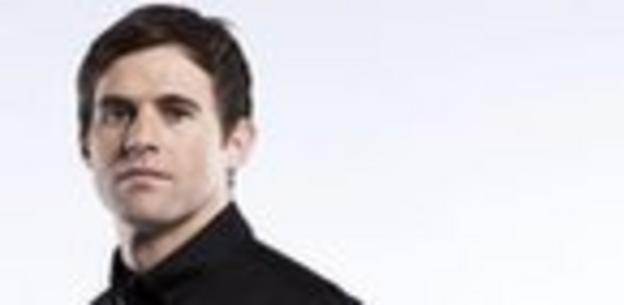 Kevin Kilbane: For me, it is between Liverpool and Manchester United for fourth place and the question is whether Louis van Gaal is really going to make that much of a difference for United so that they can overhaul Liverpool? I don't think so.
Of course Liverpool will miss Luis Suarez but they still have so much flexibility going forward and they are a year further on than United. I think they will sneak it, unless United make a couple of big signings to make a difference. What they do in the rest of the transfer window will decide how I am going to view United.
Mark Lawrenson: Van Gaal's 3-4-3 formation is good for the players he has got but I am not sure the players will be good enough for the top four. The bonus is that they are not in Europe, which always helps, but although Van Gaal is a very good manager, he is not a miracle worker.
Danny Murphy: I cannot see United's change of formation making them more solid until they sign somebody to strengthen their defence.
Danny Mills: United have lost a lot of experienced players in their defence - Rio Ferdinand, Nemanja Vidic and Patrice Evra. To make the top four, Van Gaal has got to sign some players - and some decent ones at that. But even then it depends on how quickly he can get them in and settled.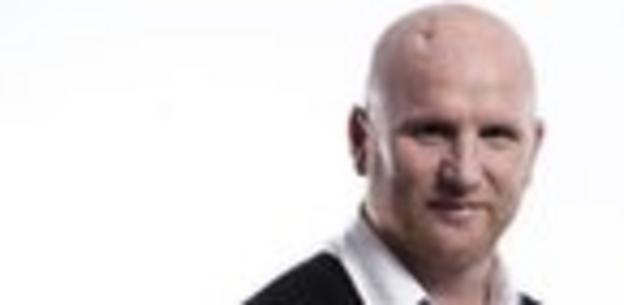 John Hartson: United could possibly sneak into the top four but they are not going to win the league. Van Gaal will have a massive impact straight away, but I am just not sure whether a team can go from being so bad to being so good overnight.
Pat Nevin: How United will do is the toughest one of all to read right now, purely because the team we will watch on the opening weekend is not going to be the team that will take them forward. Tactically and technically, Van Gaal is extremely impressive but he needs to add three or four players to that squad to make them contenders.
How we calculated the overall top four
Pundits and commentators were asked to predict their top four in order.

Four points were allocated for first place, three for second, two for third, and one for fourth.

The teams were then ranked according to their total points.