Arsene Wenger: Premier League should have kicked off a week later
Last updated on .From the section Arsenal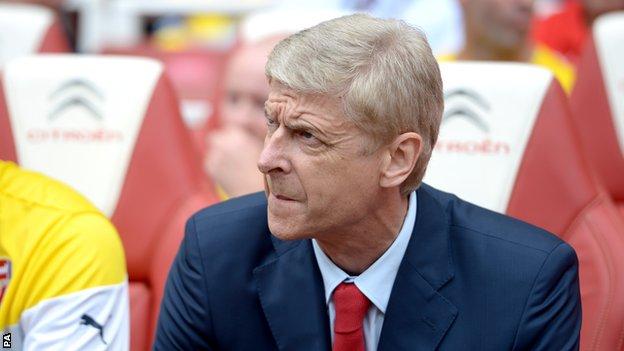 Arsenal manager Arsene Wenger believes the Premier League should have kicked off one week later to give players the chance to recover from the World Cup.
The Gunners had 11 players in Brazil, and Germany World Cup winners Mesut Ozil, Per Mertesacker and Lukas Podolski have only just returned.
"We could have done with one week later in all the competitions," said Wenger.
Chelsea boss Jose Mourinho says World Cup fatigue has also stopped him from fielding his strongest line-up.
Ozil, Mertesacker and Podolski will not feature in Saturday's Premier League opener against Crystal Palace or, in all likelihood, Tuesday's Champions League play-off first leg at Beskitas.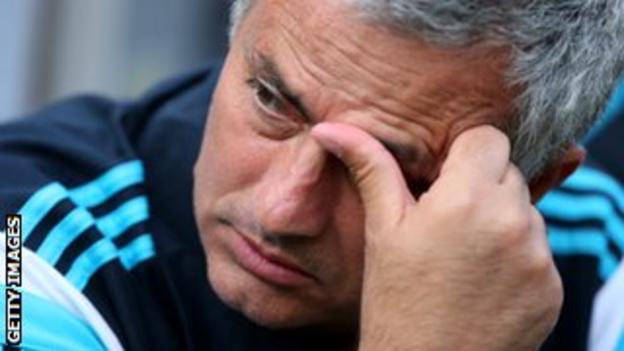 The Champions League final is on 6 June 2015 in Berlin and Wenger would have liked to see England following Spain and Italy with later opening fixtures.
He said: "The final of the World Cup was on July 13; the start of the Premier League season is August 16. If you want to give some holiday to the players, your preparation becomes very short.
"If you don't give players enough holiday or enough build-up in their preparation and play them straight away, then they get injured."
Brazil trio Oscar, Willian and Ramires, Belgian pair Eden Hazard and Thibaut Courtois, and Germany's Andre Schurrle have missed most of Chelsea's pre-season after the World Cup.
And ahead of Monday night's trip to Burnley, Mourinho said: "Are they ready individually? No.
"But we have to be ready as a team for Monday.
"Can it be a team of six guys not ready? No."
And he added: "This is modern football. It's going in this tendency - more matches, more competitions, less time to work, even not enough time to have a real holiday for bodies and brains that top football players need.
"There's not enough time."