Guinea move Togo 2015 Nations Cup qualifier to Morocco
Last updated on .From the section Football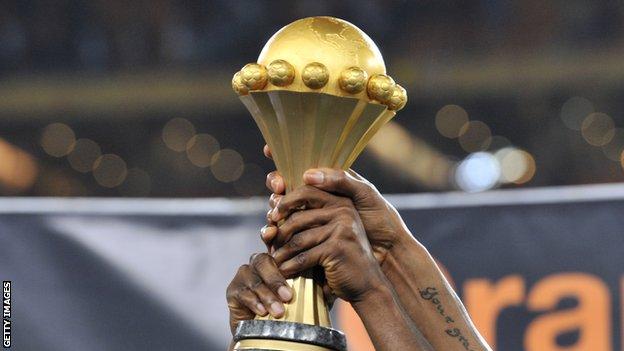 The Guinea Football Federation has announced that it will play its 2015 Africa Cup of Nations qualifier against Togo in Morocco.
The Group E tie will be played in Casablanca on 5 September.
Caf also told Sierra Leone to move its match against DR Congo on 10 September but a neutral venue is yet to be found.
The Sierra Leone Football Association (SLFA) is still hopeful that Ghana will host the match.
The SLFA president Isha Johansen told BBC Sport that as yet her country's government has not made an official request to their Ghanaian counterparts about the possibility of hosting the match.
Last week Ghana's Foreign Affairs Minister, Hannah Tetteh, said the request would not be granted.