Michael Chopra: 'I want to be Indian football's Tendulkar'
Last updated on .From the section Football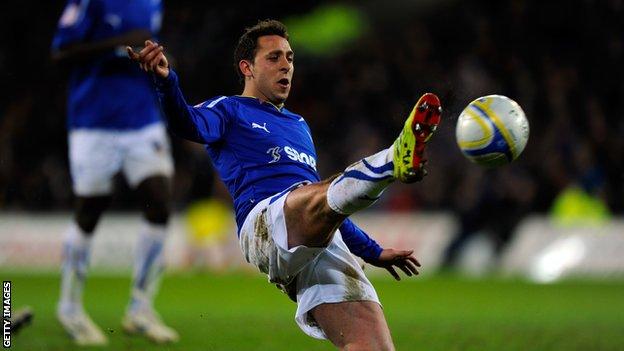 Former Ipswich striker Michael Chopra says he wants to renounce his British citizenship and play for India.
Chopra played for England Under-21s but his father is Indian.
"I'm prepared to give up my British passport," he told BBC Asian Network. "To get international experience is one of my dreams and I want to progress with the Indian national team."
Chopra was drafted into the inaugural Indian Super League (ISL) by the Kerala Blasters on Thursday.
Famous names in the Indian Super League
Former Ipswich striker Michael Chopra (Kerala Blasters)
Former France striker David Trezeguet (FC Pune City)
Ex-Spain defender Joan Capdevila (North East United)
Former Arsenal midfielder Freddie Ljungberg (as yet unattached)
Ex-Liverpool striker Luis Garcia (Atletico de Kolkata)
Former Bolton defender Bernard Mendy (Chennai)
The 30-year-old was one of the top picks in the international players draft, attracting a fee of £35,000 from the franchise, which is part-owned by former India cricket star Sachin Tendulkar.
"I want to be part of the legend of Sachin Tendulkar," said the striker "Everyone knows him because of how well he's done in cricket and hopefully I can follow in his footsteps in football.
"Things are really starting to take off in India now and after the Super League I want to stay over there. I want to play in the I-League [India's main club competition], set up soccer academies and try and bring the kids up that way as well."
India's national team are currently ranked 150th in the world, but Chopra believes the ISL can help transform the country's footballing fortunes.
"I think it will be similar to the Indian Premier League in cricket and may be in a year or two up there with it," he said. "There's 1.3 billion people in India and if we can get football up and running to how the cricket is, it'll be massive."
Former Bolton and France international defender Bernard Mendy was the highest-priced pick in the draft, going to the Chennai franchise for £48,000.
Other prominent players to feature in the draft included former Manchester United midfielder Bojan Djordjic and La Liga veteran Jofre Mateu.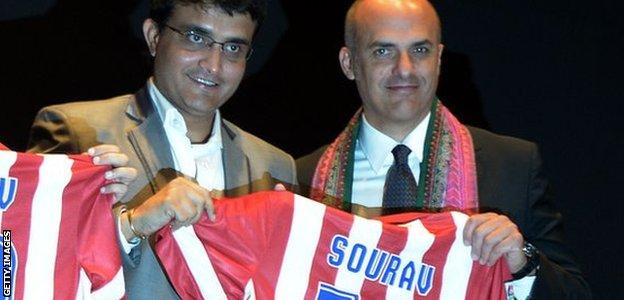 Former Liverpool striker Luis Garcia and ex-Juventus striker David Trezeguet have already committed to ISL franchises.
Stars of Bollywood and Indian sport - including Tendulkar's former international team mate Sourav Ganguly - will lead the franchises based in Bengaluru, Delhi, Goa, Guwahati, Kochi, Kolkata, Mumbai and Pune.
As with the now well-established IPL in cricket, teams were allowed to contract two international players directly and five each from the draft in their squads of 22.
A separate draft process for Indian players was completed last month.
Each squad must have 14 Indian players, four of whom must be from the city where the team is based.