Rwanda appeal to be heard by Caf on 27 August
Last updated on .From the section Football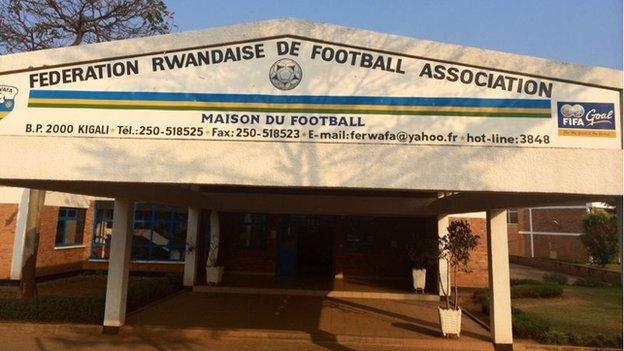 Rwanda's appeal against their disqualification from the 2015 Africa Cup of Nations qualifiers will be heard by the Confederation of African Football on 27 August.
Congo, who have been put through to the group phase in Rwanda's place, had argued that the player has a passport for both countries with two names and two dates of birth.
Birori plays under the name Etakiama Agiti Tady for his Congolese side AS Vita Club.
However, Rwanda coach Stephen Constantine told BBC Sport: "I think we have been mistreated. It's no news to us that the player was born in Congo - he has been playing for the Rwanda national team for the last five years.
"Last month, in the previous round, Libya tried to do the same thing (question Birori's eligibility) and that was rejected outright by Caf so I don't know why it has become an issue now.
"I don't think if I am confident we will win the appeal - I thought this was done and dusted after Libya's failed protest. Why it has been given more credence now I don't know, so I am worried.
"But my federation is telling me all is in order and I trust the judgment of my federation."