Alexis Sanchez: Wenger not worried by Arsenal signing's form
Last updated on .From the section Football
Arsenal boss Arsene Wenger says he is not concerned by the early-season form of summer signing Alexis Sanchez.
"He is not ready physically but I am not worried about him," said Wenger, whose side came from 2-0 down to claim a point at Goodison Park.
"Once he will be at his best physically his confidence will come back."
Chile international Sanchez, 25, moved to Arsenal from Barcelona in July for a fee in the region of £35m.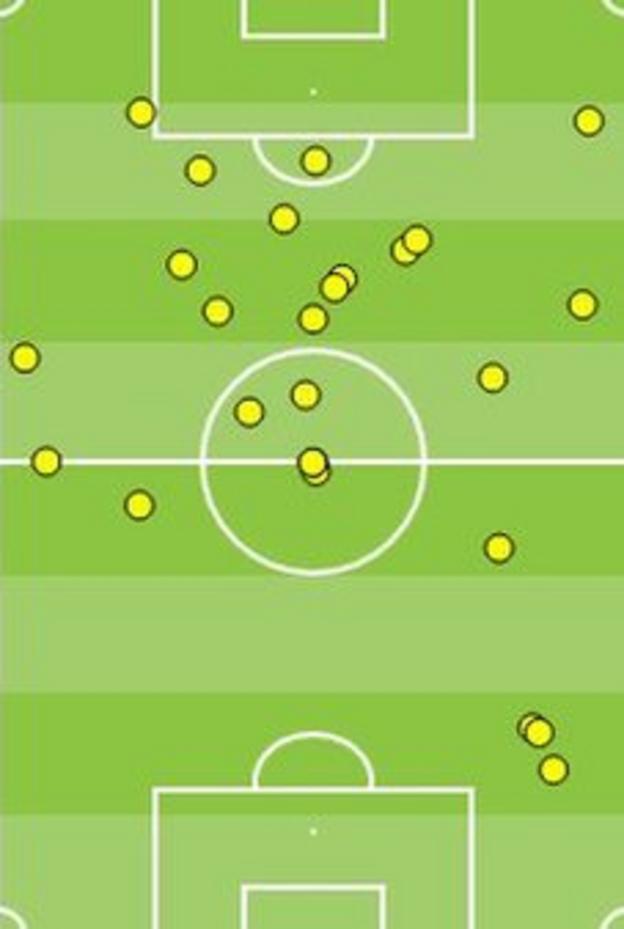 The Gunners were criticised last season for being too reliant on Olivier Giroud in attack and Sanchez was seen as an alternative up front.
However, he has yet to score in four appearances and failed to touch the ball in the Everton box during his 45 minutes on the pitch in Merseyside.
Arsenal were 2-0 down through goals from Seamus Coleman and Steven Naismith when Sanchez was replaced by French striker Giroud after Everton dominated the first half.
But Wenger's side claimed a point courtesy of two goals in the last 10 minutes from Aaron Ramsey and the French substitute.
It maintains the Gunners' unbeaten start to the season and leaves them on four points from two matches.
"Once you are 2-0 down it can go both ways," added Wenger. "We had a great response with complete desire to come back and the spirit was fantastic.
"In the end we got back to 2-2 and we got a strong point but a deserved one if you look at the chances we had, especially in the second half. We came back very late but our spirit got us a point.
"It shows the belief and the resilience is there. The second goal was offside but we took it on the chin and came back.
"We had a big test today. At half-time it was even bigger but we responded well."