Wales boss Chris Coleman yet to discuss rapist Ched Evans
Last updated on .From the section Welsh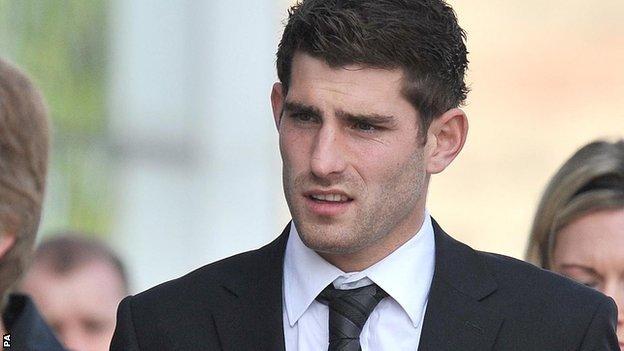 Wales manager Chris Coleman says he is yet to have a discussion about Ched Evans's Wales future.
He was capped 13 times for Wales before his conviction and is scheduled to be released from prison in October.
Coleman said: "Once you mention someone's name with the words 'convicted rapist', it makes the hair stand up on the back of your neck."
Ahead of Evans's release, a petition has attracted more than 64,000 signatures calling on Sheffield United not to re-employ the 25-year-old.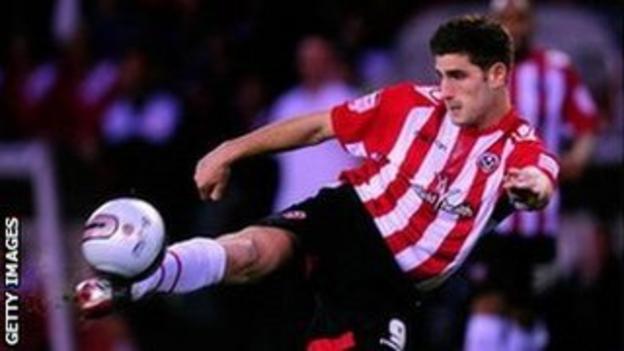 Former Fulham manager Coleman added: "That will be between myself and the Welsh FA. I've not thought 'Ched is going to be coming out of prison, I'm going to put him in my squad.'
"He hasn't even got a club yet, he's been away from football a long time, he's got to come back into it and if he does get a club, he's got find the level he was before.
"Of course though, the issues are he's been found guilty of a heinous crime - it's one that, when you say the words, it makes you wince.
"If Ched comes back and does end up going to a club... that's a long conversation and a serious one before we make any decision."
The South Yorkshire club have refused to comment on a possible return for the striker they signed for £3m in 2009.
"I think it's already been documented that there has been a petition to say he shouldn't be allowed to play football again and other people saying that if he was a carpenter or a plumber, he'd get on with his life and on with his career," said Coleman.
"I'd honestly have to sit with the FA first and then put myself in front of Ched. He was found guilty of a horrible crime and it's such a horrible position to be in if I'm honest with you.
"If he does come out and starts playing for a club, whatever club that is, I wouldn't imagine he's going to find it easy to be at the level he was before."