Nations Cup 2015: Mali fail in bid to switch Algeria tie
Last updated on .From the section Football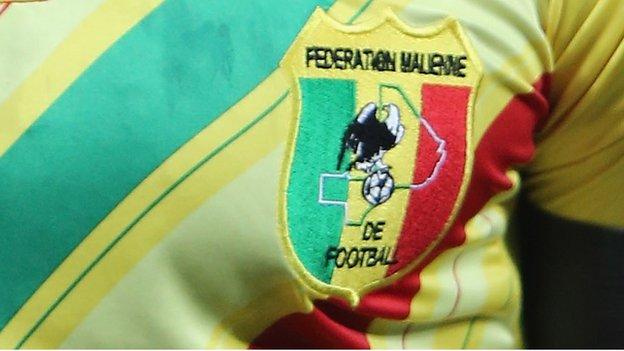 Mali have failed in their attempt to have their Africa Cup of Nations qualifier against Algeria on 10 September moved to a neutral venue over fears of violence.
Mali's request had come after Cameroonian player Albert Ebosse died after being hit by an object thrown by fans at an Algerian league game on Saturday.
A FMF spokesman had said: "Algeria had a remarkable performance at the last World Cup and we are afraid that if its players don't do as well against us, the Algerian fans will attack our players."
Matches have been suspended in Algeria this weekend and the stadium where the incident took place has been closed until new measures to protect players can be put in place.
In 2012, it was Algeria that asked for, and received, a change of venue for a World Cup qualifying match to be held in Mali, citing the violence in the far north of the country.
Meanwhile the FMF has also announced it wants to host the 2017 Africa Cup of Nations after Libya pulled out of organising the event on Saturday.
FMF president Aboubacar Baba Diarra said the body has the support of the government in its bid to host the tournament for first time since 2002.
Ghana, Ethiopia and Kenya have already expressed their interest in hosting the event.