Football League clubs cut agents' fees by 17.7% in 2013-14
Last updated on .From the section Football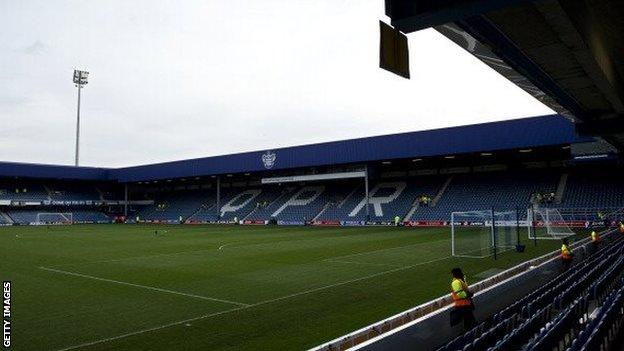 Football League clubs reduced their spending on agents' fees by 17.7% last season.
Clubs' outlay was down by £3.8m, from £21.5m to £17.7m, for 2013-14, with four teams spending nothing.
Queens Park Rangers, promoted to the Premier League, were the Championship's biggest spenders with £1.814m.
Shrewsbury, Accrington Stanley, AFC Wimbledon and Hartlepool did not spend anything on agents and 26 of the 72 clubs spent £25,000 or less.
It is a second successive drop in spending on agents, following the £170,000 decrease reported by the Football League at the start of last season.
Top 10 spenders
QPR: £1,814,550
Blackburn: £1,681,080
Wigan: £1,656,445
Reading: £1,460,460
Nottingham Forest: £745,660
Bournemouth: £709,231
Huddersfield: £676, 639
Bolton: £639,840
Middlesbrough: £635,662
Leeds: £597,901
Football League chief executive Shaun Harvey said he hoped the introduction of Financial Fair Play was having an impact.
He said: "It is notable that we have seen a significant fall in payments to agents. Hopefully this is a sign that they are having a positive effect but it's too early to know for definite at this stage.
"While a reduction of £4m is welcome there is still a very significant sum leaving the game to pay agents."
Championship clubs made up £14.7m of the total, with League One and League Two clubs spending respective totals of £2.3m and £600,000.
Blackburn, Wigan and Reading were the other clubs who spent more than £1m, although Blackburn's figure of £1.68m was down from £3.54m.
Blackpool were the lowest spenders in the Championship with £10,000 and Leicester and Burnley, who achieved automatic promotion to the top flight, spent £343,900 and £327,790 respectively.
In League One, Wolves were the biggest spenders with £571,350, while Scunthorpe were the heaviest spenders in League Two with £121,480 - the only team in the division to spend six figures.