Wembley attendance: FA must act on low turnout, warns Davies
Last updated on .From the section Football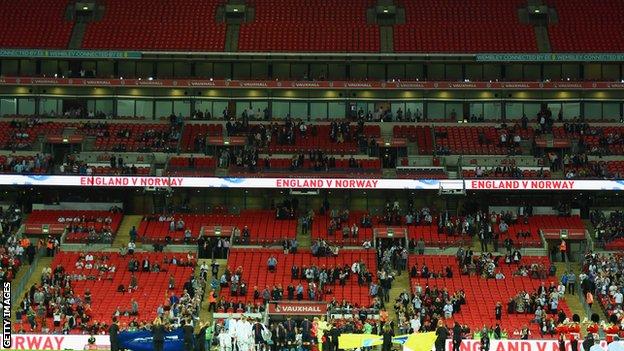 The Football Association needs to act after just 40,181 turned up for England's friendly with Norway, says former director David Davies.
Wednesday's attendance was the lowest for an England match since Wembley reopened in 2007, following a disappointing World Cup campaign.
And Davies believes the FA should now consider free tickets for children.
"There is a fundamental responsibility to take England matches to the widest audience possible," he said.
"I personally would support free tickets for children," he added, conceding that the upper age limit for free admission would need to be considered.
Lowest five attendances for England matches at the new Wembley Stadium
4 September 2014, England v Norway: 40,181
15 November 2011, England v Sweden: 48,876
10 June 2009, England v Andorra: 57,897
6 September 2013, England v Moldova: 61,607
15 November 2013, England v Chile: 62,963
Around £200m is still owed by the FA after Wembley was rebuilt at a cost of £757m and Club England chief Adrian Bevington said it would be eight or nine years before the loan was repaid.
Until then, England are not expected to play home matches away from the capital because events at the stadium are needed to raise that revenue.
General secretary Alex Horne said last week the FA had budgeted for a disappointing crowd for the match against the Norwegians and that it would not have "a significant impact".
An FA spokesman added on Thursday: "We have budgeted realistically when considering the opposition in the European Qualifiers.
"Whilst attendance revenue is obviously important we have various other significant revenue streams that will contribute to the debt repayments for Wembley."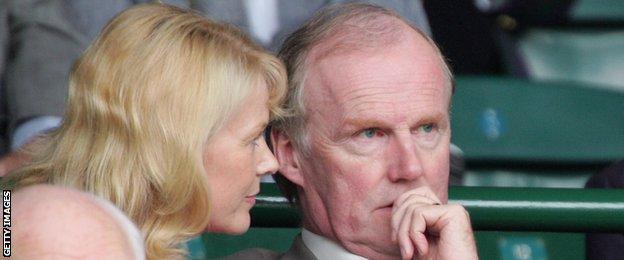 England boss Roy Hodgson has acknowledged his side are in a less than glamorous qualifying group for Euro 2016 - they face Switzerland, Estonia, Lithuania, Slovenia and San Marino - and there are fears the low turnout against Norway may not be a one-off.
Bevington's tweet on Wednesday also said that home friendlies had been lined up against Germany, Spain, France, the Netherlands and Italy.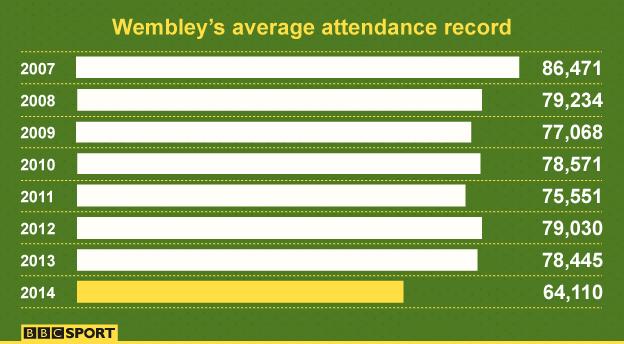 Davies, who worked for the FA from 1994 to 2006, added: "The FA had plenty of warning [about the Norway match]. Obviously a successful and attractive team is important. It is a new era and it will take time to rebuild.
"If you are responsible for marketing matches at Wembley you need to earn your corn. I know - I've still got the scars.
"That said, the attendances England attract make them the envy of many nations around the world. Actually, 40,000 at the beginning of September would be seen in most countries as a triumph. That is not to say that it was not a huge disappointment."