Zlatan Ibrahimovic breaks Sweden goalscoring record
Last updated on .From the section Football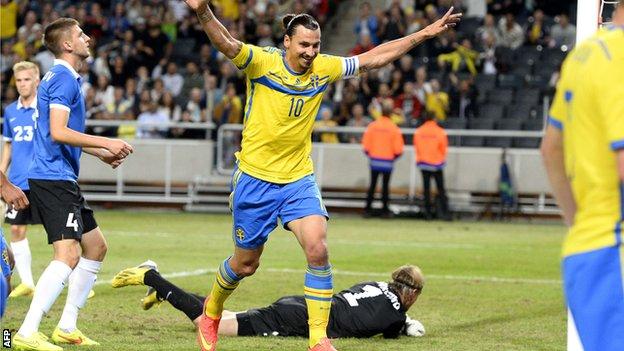 Paris St-Germain striker Zlatan Ibrahimovic scored twice against Estonia to become Sweden's all-time leading scorer with 50 goals.
The 32-year-old opened the scoring with a thumping left-footed volley from a corner after three minutes.
And Ibrahimovic, making his 99th outing for Sweden, completed the scoring in Solna in the 24th minute with another fine effort as the hosts won 2-0.
That goal broke Sven Rydell's tally of 49 goals, which had stood since 1932.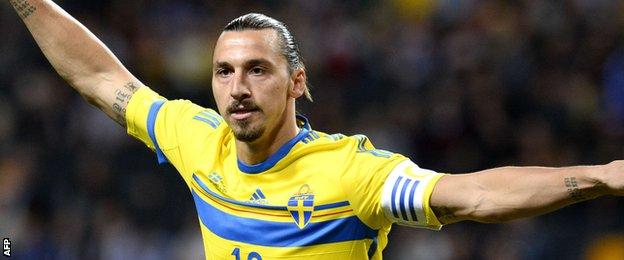 Former Ajax, Juventus, Inter Milan and Barcelona player Ibrahimovic had been doubtful for the match because of a throat problem.
He was was given a standing ovation by the 15,421-strong crowd when he left the field just after the hour mark.
Asked after the match which of the 50 goals was his favourite, Ibrahimovic chose his stunning overhead kick from 30 yards against England in a friendly in November 2012.
"The most beautiful was against England, no one's going to beat that, but all goals are important," he said.