Euro 2016: Positive Wales looking to end barren qualification run
By Dafydd Pritchard
BBC Wales Sport in Andorra
Last updated on .From the section Football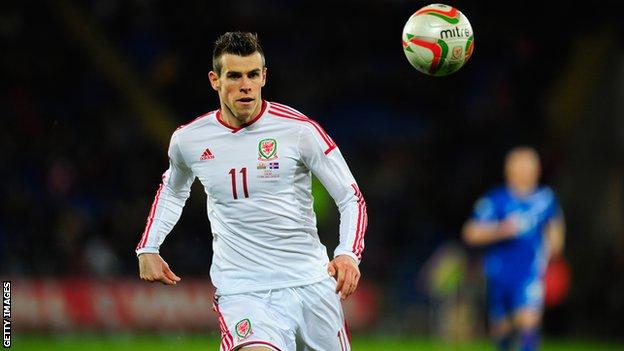 Wales are no stranger to narrow, agonising failures when it comes to qualifying campaigns.
But as their bid to qualify for Euro 2016 begins with a trip to Andorra on Tuesday, there is growing hope Chris Coleman's side could be about to end that barren run.
A group of Bosnia-Hercegovina, Belgium, Israel, Cyprus and Andorra is favourable in comparison with previous draws.
And with Real Madrid's Gareth Bale and Arsenal's Aaron Ramsey in their armoury, this Wales team feel equipped to exorcise the ghosts of failures past.
THE PAIN OF FAILURES PAST
The Millennium Stadium was abuzz with optimism when Wales hosted Russia in the second leg of their Euro 2004 play-off on 19 November, 2003.
Having drawn 0-0 in Moscow, Mark Hughes' side were confident of reaching the finals stage of the European Championships for the first time since 1976.
Inevitably, however, disaster struck as Vadim Evseev's first-half header consigned Wales to a 1-0 defeat, shattering their dreams of playing in Portugal the following summer.
It proved to be the last time Ryan Giggs would come close to representing Wales at a major tournament.
But the former Manchester United winger thinks the current team could be the ones to alleviate the agony of 2003.
"You get off to a good start and the Welsh public will come out and support you," says Giggs.
"The campaigns I was involved in when we came close, we were getting sell-outs in the Millennium Stadium.
"You've got a good chance against Andorra, especially when you've got the likes of Gareth Bale, Aaron Ramsey and Joe Allen. They'll frighten any team."
THE CURRENT CROP
It is the presence of Bale, Ramsey and Allen - as well as other Premier League regulars such as Wales and Swansea City captain Ashley Williams - that is fanning the flames of optimism in Wales.
This is arguably their strongest group of players since the 1993 team including Giggs, Ian Rush and Neville Southall missed out on a place at the 1994 World Cup following a heartbreaking defeat to Romania in Cardiff.
2008:
The last time Wales began a qualifying campaign with a victory, as Sam Vokes scored the winner in a 1-0 triumph over Azerbaijan in a World Cup qualifier at the Millennium Stadium.
2002:
Wales' last opening victory in a European Championship qualifying campaign, as John Hartson and Simon Davies scored to give them a memorable 2-0 victory away in Finland.
Although Coleman is as positive as anyone about the prospect of reaching Euro 2016, he has wisely avoided referring to his squad as a 'golden generation'.
It is a term which is often misused, ham-fistedly applied to scores of gifted but underachieving teams through the ages.
England laboured under the tag for years, the likes of Steven Gerrard and Frank Lampard having to justify creditable tournament performances against the expectations of those who had given them the unwanted moniker.
Sensibly, Wales have been careful not to burden the current crop, who have yet to fulfil their considerable potential.
"I think the 'golden generation' is a matter of opinion for some people, and it's for other people to discuss," says Liverpool's Allen.
"We try not to focus too much on that. We ourselves know there's quality in the squad.
"A lot of the players have been together for a while now in the group. It makes us feel we've got a great chance."
A GLORIOUS OPPORTUNITY
Allen speaks for the squad when he sensibly sidesteps talk of a golden generation.
This is indeed a talented group but, as Coleman has stressed, there is not much golden about a team until it can boast of an achievement such as qualifying for a major tournament.
As Giggs says, Wales need a good start, and Tuesday's trip to Andorra is a glorious opportunity to begin with a victory.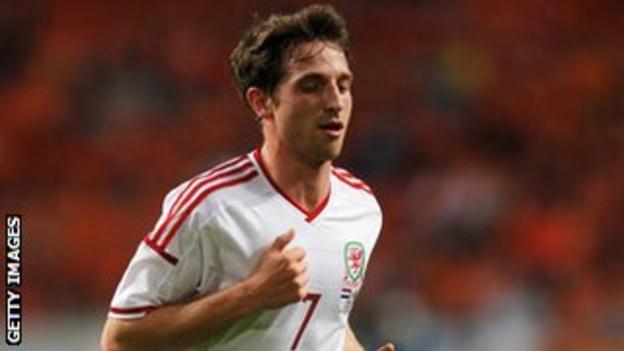 With only one competitive win in their history and a population of just 85,000, Andorra should present Wales with few problems.
Not since beating Azerbaijan 1-0 in 2008, however, have Wales made a winning start to a qualifying campaign.
If they are to make it to Euro 2016, they will need to halt that sequence in Andorra.
And although sterner challenges lie in wait, Ramsey and his colleagues are determined to ensure there is no painful ending to this campaign.
"We have a really good opportunity this year," the Arsenal midfielder says.
"We still have a difficult group in Belgium, Bosnia and the other teams in it as well.
"But I feel we've got a lot of good players now, and hopefully this will be our chance to help Wales qualify for a major championship."