Lee Hughes: Forest Green Rovers to appeal against striker's ban
Last updated on .From the section Football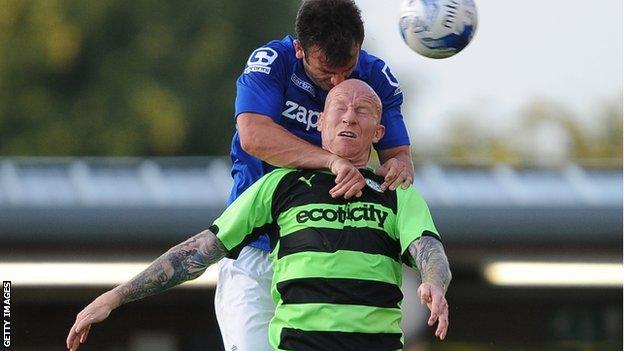 Forest Green are to appeal against Lee Hughes's three-match suspension imposed for his sending off against Wrexham.
Rovers manager Ady Pennock told BBC Radio Gloucestershire: "It was a sending off, I agree with that.
"We're going to appeal against the number of games. I don't believe there was any malice in the kick."
He continued: "Everyone in the stadium knew he was going to get a red card, but I think three games was very harsh.
"It was a jovial thing on Lee's part, where he kicked the keeper up the backside, but it looked worse than it was. It was silly, he knows that."
If the ban stands, Hughes is set to miss Conference Premier games against Nuneaton, Halifax and Eastleigh.