Queens Park Rangers face Football League ban threat
Last updated on .From the section Football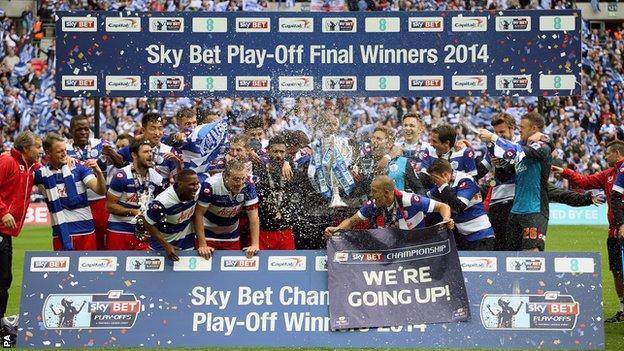 QPR could be refused future entry into the Championship if they fail to pay a potentially huge fine for breaching Financial Fair Play rules.
Chairman Tony Fernandes has indicated he would appeal against a fine from the Football League, which would be around £54m if losses for Rangers' promotion season matched the £65.4m in 2012-13.
But if the club don't pay, the league can block entry to its competitions.
"Theoretically that is the position," said the league's chief Shaun Harvey.
Football League Financial Fair Play
Championship clubs were permitted losses of £8m (£5m funded by shareholders) in 2013-14
Clubs promoted back to the Premier League who exceeded those losses are subject to a fine.
There is a sliding scale on the next £10m of losses, with a maximum fine of £6.681m.
Once losses exceed £18m, the fine is imposed on a strict pound-for-pound basis.
Should there be an overall loss of £30m, the fine would be almost £19m. If it was £50m, the figure would be nearly £39m.
"I would hope there would be a resolution long before that option even had to be considered.
"We are satisfied we still have the ability under our regulations to charge them for a breach of our rules whilst they were in membership."
It has been argued relegated clubs are at greater risk of FFP penalties due to the huge wage costs associated with the Premier League.
QPR's swift return to the top tier had the potential to cause the Football League difficulties as they could be left trying to collect fines from clubs who are no longer in their jurisdiction.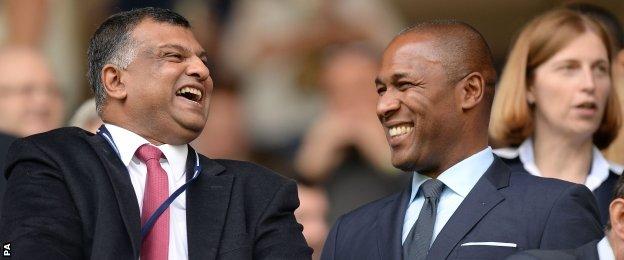 This is the difficulty Harvey will be facing when QPR eventually release their 2013-14 financial figures at some point before the end of November.
"Most clubs (in the Premier League) will become a Football League club again," said Harvey.
"QPR will be hoping it does not happen for some considerable number of seasons.
"But the chances are they will need to return to the Football League fold at some point in the future.
"Certainly, three of the current 20 clubs that are in the Premier League will be in the Football League next season."