Euro 2016: Chick Young's One for the Road

By Chick Young
BBC Scotland
Last updated on .From the section Football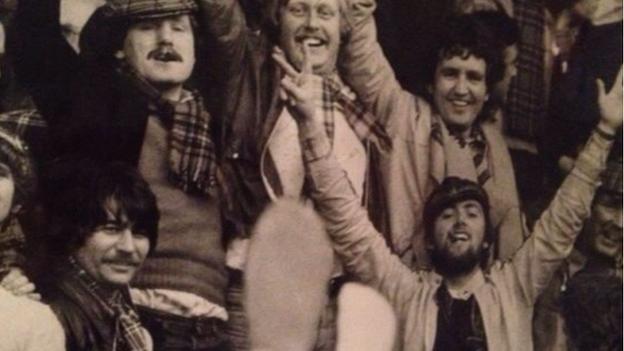 This is a long story. And it might take about 20 months to tell. But if you are sitting comfortably, I'll begin.
In the summer of '69 - so good someone wrote a song about it - the Daily Record offered me a job. And seeing that on the same day the Stornoway Gazette refused me one, I thought I had better take it.
And off I toddled on a trip, which has taken me globetrotting in the grand style of Phileas Fogg for 45 years. From Chisinau to Chesterfield have I wandered, covering tales of the unexpected and the downright predictable.
It has been a gas of Jumping Jack Flash proportions, but I fear I'll not get away with it much longer.
And so the European Championships in France in the summer of 2016, it seems, will be the last major finals to which I will ever take a microphone and a laptop.
But never one to slip away quietly when I can have a lap of honour, the good people at the BBC have allowed last orders. The journey to Paris will be my One for the Road.
Every time Scotland play 'twixt now and then I will use it as an excuse to reflect as we gaze forward - interviews with old players, journeys recalled to foreign lands, a wander down memory lane.
We began with our I spoke with a German, Jorg Albertz, who loved Glasgow so much he picked up the accent. And to Alan "Rambo" McInally, a Scot, who loved Munich so much he nearly picked up the passport.
To James McFadden, whose iconic collection of goals in darkest blue would surely even shadow those of King Denis Law and Prince Kenny Dalglish. At the age of 31 Faddy cannot find a club to suit his needs. It's to deny Usain Bolt a running track.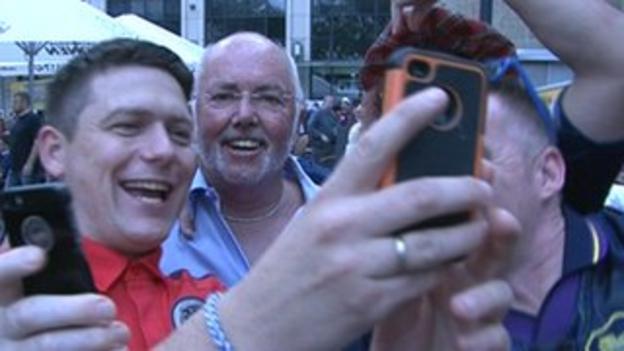 We reflected on 1974 when the World Cup was in Germany and I was working for Charles Buchan's Football Monthly in London. I was being sent to cover it and then the magazine closed and I was made redundant.
Mind you, they gave me £1,000 - a lot of dough in these days - and I invested it wisely. Four days in Paris with a pal and £200 deposit on an MGB Roadster. Put that in your pension pot and smoke it....
Ah, Germany, where I was with Celtic on a 10-day pre-season tour based in Duisburg, when Billy McNeill made me sing the Celtic Song on the team bus if I wanted a lift.
Working for the Evening Times, by then you could clearly see I was bound for the stars by my foresight: this is what I wrote.
"I was the only Scottish journalist who looked on here in Germany last night as Celtic whipped the amateurs of Wesseling by ten goals.
"Manager Billy McNeill gave a debut to two starlets, John Halpin and Charlie Nicholas.
"Remember where you heard it first. One of these lads is going to be a superstar. Watch this lad Halpin go..."
So here's the plan. We're going to make some BBC Radio Scotland documentaries from the interviews and the tales we record on our journey to France the summer after next with the bonkers Tartan Army.
In our first programme we'll hear from fans who travelled to Germany from Australia, Korea and Azerbaijan.
I'd love it if you would join me on my One for the Road. Come along for the ride.
Look out for the first One for the Road programme in early October, plus a short film on the BBC Sport website capturing the Chick's trip to Dortmund for the Group D opener.