Jerome Champagne to challenge Sepp Blatter for Fifa presidency
Last updated on .From the section Football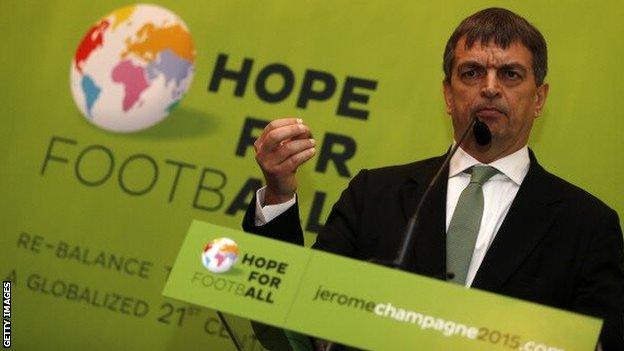 Frenchman Jerome Champagne has confirmed he plans to challenge Sepp Blatter for the Fifa presidency.
Former diplomat Champagne, 56, worked for Fifa for 11 years as an executive before leaving in 2010.
"I have just written to the Fifa Ad-hoc Electoral Committee and its president, Mr Domenico Scala, to confirm my intention to run for Fifa president," he wrote on his website.
Champagne needs the backing of five Fifa member Football Associations but does not have to disclose who they are until official declarations are made in January.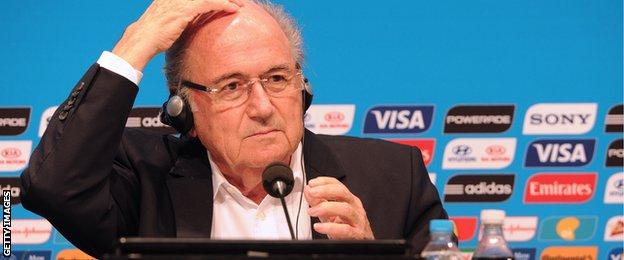 The election will take place at the 65th Fifa congress, which starts on 29 May in Zurich.
Champagne added: "We have to take clear and informed decisions on whether we want to continue with the current economic polarisation, and the sporting imbalances it brings in its wake, or be willing to rebalance the game in our globalised 21st century.
"The next 10 years will be crucial for football and very particularly for Fifa, which is at a crossroads and in need of sweeping changes that must take it further than what has been accomplished to date."