Canover Watson: Fifa member suspended in Cayman inquiry
Last updated on .From the section Football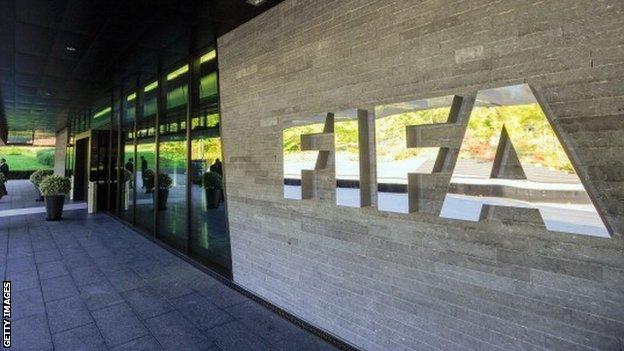 Fifa says a member of its financial watchdog has been suspended pending a corruption inquiry centred on the Cayman Islands.
Canover Watson was arrested last month on suspicion of corruption and money-laundering.
He has denied the charges and has been released on bail until 29 September.
Fifa, football's world governing body, said early inquiries had not shown a link between the corruption claims and Watson's football role.
Watson is one of eight members of Fifa's audit and compliance committee and a vice-president of the Caribbean Football Union.
The committee is in charge of ensuring the "completeness and reliability" of Fifa's financial accounting.
Committee chairman Domenico Scala said: "After a preliminary clarification of the facts of the case and the allegations of the Cayman Island investigating authorities against Canover Watson, no connection with football and/or his role at association level has been established at this stage. The investigation continues."
Scala said Watson, "to whom the presumption of innocence applies", had been relieved of his duties on the committee "until further notice".
He added: "This should not be regarded as routine procedure, because cases like this or of this nature must always be assessed on their individual merits."