Cape Verde break into top 10 African teams in Fifa list
Last updated on .From the section Football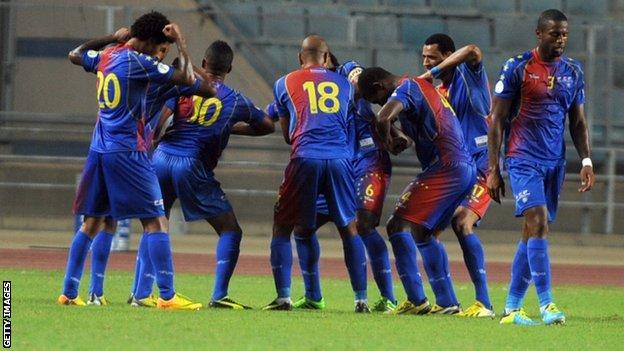 Cape Verde have leapt into the top 10 of African teams in Fifa's world rankings for September.
Having sat in 15th place last, month Cape Verde moved up to seventh in the latest list of teams on the continent and 41st globally.
It marks a rise of 8 places and 34 spots respectively.
Nigeria slipped from third to sixth in Africa and from 33rd to 37th in the world - their fall coming at a time of disarray in the country's football.
The African champions face continued political struggles in the Nigeria Football Federation and are also without a coach.
In addition the Super Eagles are third in their group for qualification for the 2015 Africa Cup of Nations after a defeat and a draw in their opening two games.
Algeria remain the top-ranked side in Africa, while Togo suffered the biggest drop of all teams of the global list, falling from 87th to 125th to place.
Africa's top 10 in September's Fifa rankings - global ranking in brackets:
1. Algeria (20)
2. Ivory Coast (22)
3. Tunisia (31)
4. Ghana (33)
5. Senegal (36)
6. Nigeria (37)
7. Cape Verde (41)
8. Cameroon (42)
=9. Guinea (=48)
=9. Burkina Faso (=48)