Celtic's Europa League momentum is down to Craig Gordon

By Tom English
BBC Scotland
Last updated on .From the section Celtic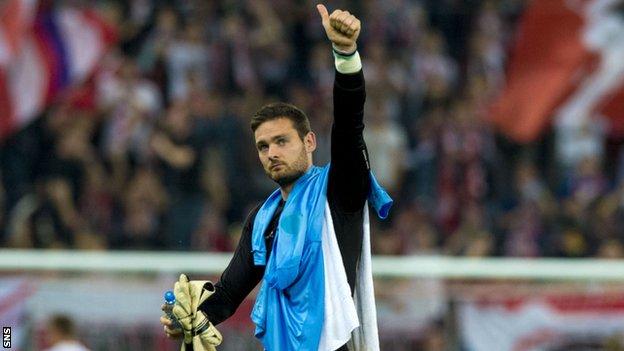 When a side loses a lead twice in the same match then there's usually room for a few recriminations, some regret, a sense that they left something behind. Not this time. Celtic took a point from Austria and they should be glad of it.
True, they coughed up an advantage given to them by Wakaso Mubarak's daring first-time strike in the 14th minute and coughed up again after Scott Brown's drive from distance deflected off Andre Ramalho for a 2-1 lead.
For their point, Celtic can thank Craig Gordon - a free signing. So much has been written about Celtic's jackpot signings in recent seasons and here is another to rival the best of them.
The goalkeeper saved, saved and saved again. He kept Celtic in it. He was beaten twice, by a deflection and a wondrous free-kick, and you felt for him in the aftermath. The raw statistics do nothing to tell of his contribution.
Gordon was outstanding.
Given the wretched time he has had with injury over the past few years, this is a feel-good story to rival anything we've seen for quite some time.
Gordon, 31, was written-off not that long ago. He was a cautionary tale. Now he's man of the match for Celtic in Europe and is a leader in a team that is not overly blessed in that department.
Celtic's play at 2-1 was a ragged mess. They became disjointed. Their passing, rarely accurate throughout match, became almost comically bad.
They gave Salzburg encouragement. They were so poor in possession at times that they may as well have hung signs around their necks asking the home team to attack - with an arrow pointing to the right, where Efe Ambrose toiled.
So, the point they took from Salzburg can be deemed a triumph not a disappointment.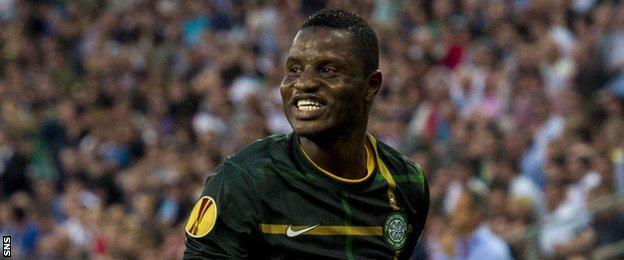 Celtic had less possession and fewer chances than their opponents. They had almost a third of Salzburg's attempts on goal and a fifth of their hosts' attempts on target. Celtic had two chances and they scored both times. Salzburg had seven and also scored twice.
Official Uefa statistics - not infallible but instructive all the same - tell us that Salzburg had 49 "dangerous attacks" and Celtic had 29. Maybe that's an exaggeration, but the fact is that the home team had the best of it.
A point is a decent return. It sets Celtic up nicely in Group D. For Ronny Deila, it's blessed relief given some of the performances that have happened on his watch in his short time in charge at Celtic Park.
A draw away from home against the top seeds in their group is a promising beginning to Celtic's Europa League campaign. Sure, it brought a continuation of their habit of spurning an advantage away from home - that's four times in three European matches that they've taken the lead only to lose it - but at least it didn't end in calamity this time.
This performance had some of the same defensive vulnerabilities that cost them so dear against Legia Warsaw and Maribor and much of the same inaccuracy in possession, but they have a building block in the competition.
They have in Wakaso a player who looks dangerous; quick, elusive and confident. It's only one game, but the signs are promising.
In Stefan Scepovic, they have a hard worker but one who suffered from the same condition that his recent predecessors have suffered from. He was hardly blessed with a bountiful supply of opportunities. That's a failing that still ails Deila's team. They have a striker with a sound pedigree, but what good is pedigree without opportunity? This was a frustrating night for the Serb.
The colossus of the night was down the other end.
Since Celtic started losing their big names, they've had the devil's own job in trying to replace them with comparable quality. They lost Gary Hooper then rounded up a battalion of new strikers in his wake and none of them hit the mark.
They lost Victor Wanyama, signed Nir Bitton, and then flitted between him, Charlie Mulgrew and Beram Kayal in the Wanyama role as twin buffer beside Scott Brown.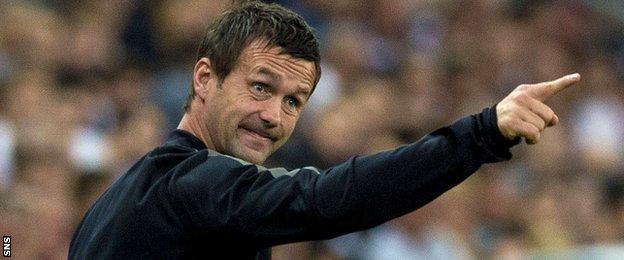 At the top level, it hasn't worked.
When they lost Fraser Forster for the handsome sum of £10m, they turned to Gordon, a free agent, and he's as good, if not better, than Forster ever was. You can laud Celtic for a terrific piece of business, but most of the applause should really be for Gordon himself.
With 12 minutes left, he was undone by Jonathan Soriano's marvellous free-kick. Soriano scored three times in two Europa League matches against Ajax in March. He finished as the competition's top scorer last season. He is a classy player and the undisputed darling of his club.
Gordon hasn't reached that status yet, but he's getting there - and fast. The bedrock of Celtic's success in the Champions League under Neil Lennon was an inspirational goalkeeper, a tight defence, a robust midfield and a clinical attack.
At least Deila has one of those component parts in place. In Gordon, world class has been rediscovered at the bottom of a footballing skip. In Salzburg, he helped get Celtic a valuable point - and some much-needed momentum.