Uefa to redistribute FFP fines among other European clubs
Last updated on .From the section Football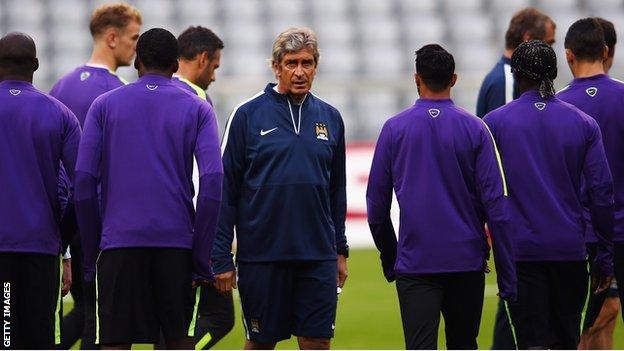 Uefa has confirmed that financial fair play (FFP) fines imposed on Manchester City and Paris St-Germain will be distributed among other European teams.
Each of the clubs that played in the 2013-14 Champions League or Europa League will receive a payment.
Clubs that competed in the group stages will receive around £205,000.
Those sides eliminated in the Champions League or Europa League qualifying stages will receive around £23,500.
Uefa's financial fair play rules
Uefa say that financial fair play is about improving the overall financial health of European club football. At the moment, clubs can spend up to £4m more than they earn per three-year assessment period. However, investment in stadiums, training facilities and youth development is excluded from the calculations.
Uefa's Club Financial Control Body is able to impose punishment on clubs that breach those rules.
"All amounts will be entirely redistributed to other clubs participating in the Uefa club competitions, since these clubs have been impacted by the non-compliance with FFP rules," Uefa said.
The European Clubs' Association said it was pleased Uefa had agreed with its recommendation that the fines should be apportioned to its member clubs.
"We are very pleased to hear that Uefa confirmed ECA's proposal. This distribution concept is a great sign of solidarity between big and small clubs," ECA chairman Karl-Heinz Rummenigge said.