Yaya Toure: Man City player lacks interest - Paul Scholes
Last updated on .From the section Football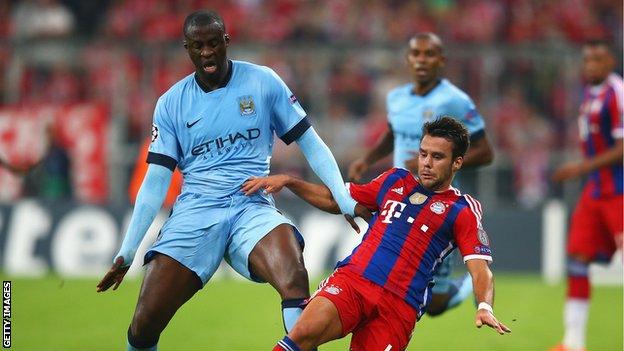 Manchester United legend Paul Scholes has accused Manchester City midfielder Yaya Toure of lacking interest, claiming the player "ambles about".
"He just did not look interested," said Scholes, of the 31-year-old Ivorian's performance.
"The amount of time I saw opponents get in behind him was quite remarkable."
Despite a fine performance from goalkeeper Joe Hart, City went down to a late strike from their former defender Jerome Boateng.
"Yaya Toure's lack of defensive work in midfield has become a major problem for them," continued Scholes.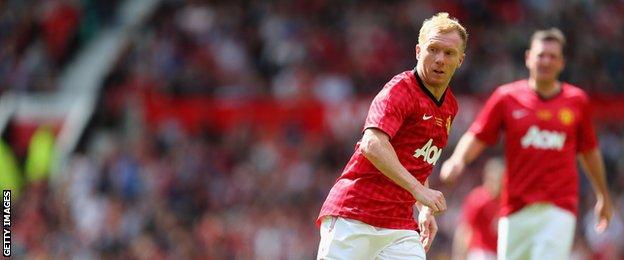 "Fellow midfielder Fernandinho is having to do the work of two players defensively. City could have been three or four goals down within the first half-an-hour. They cannot afford any passengers in Europe.
"If they have any chance of breaking through the last 16 in the Champions League then they need to play two holding midfielders who are prepared to work back, rather than just one. Manuel Pellegrini would be looking at either leaving out Toure or moving him further forward.
"Toure just seems to amble about."
But City boss Pellegrini defended Toure's performance.
"It's not fair just to visit what Yaya did in the last game," he said. "We win or lose as a team. I don't agree that Yaya has all the responsibility. Yaya always has commitment. He does not have any problems.
"My squad is absolutely committed."
Speculation Toure, who signed a new four-year contract last year, was unsettled at Etihad Stadium emerged in the summer following a row over a birthday cake.
He was not in Pellegrini's squad for last Saturday's 2-2 Premier League draw at Arsenal but played a full 90 minutes in Germany.
City host title rivals Chelsea on Sunday.