Yaya Toure needs Manchester City's help says Pellegrini
Last updated on .From the section Man City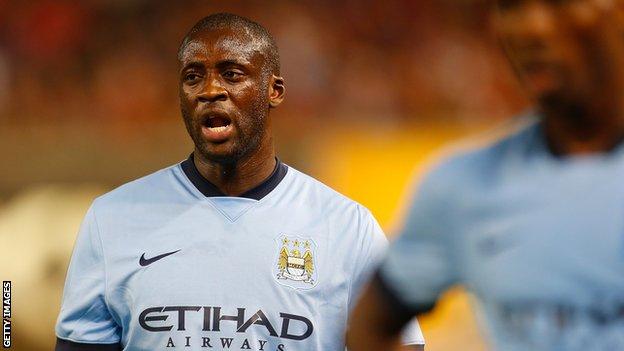 Yaya Toure is not at his best and needs the support of his club, according to Manchester City manager Manuel Pellegrini.
Ahead of Sunday's Premier League visit of Chelsea, Pellegrini acknowledged Toure, 31, can improve and pointed to issues in the player's personal life.
"We must support him because he is a very important player," he said.
Toure endured a difficult summer in which his brother passed away and he became embroiled in a bizarre row over a birthday cake.
Manchester United legend Paul Scholes was among those to question his work-rate following the Champions League loss on Wednesday.
Pellegrini called for empathy. "Maybe he had a lot of personal problems with his brother," he said.
"There are a lot of human things and maybe that is why he is not in his best performance at the moment. I think as a team, as a coach, as a club we must support him because he is a very important player, he makes a difference and I'm sure he will return to his best. But he is always being criticised."
Frank Lampard could face his old club for the first time in the 4pm kick-off but Pellegrini believes it will not present any problems for the former England midfielder.
"I don't think it is a difficult situation for him," he said. "I think Frank didn't continue in Chelsea because Chelsea didn't want him, not because he wanted to come here to Manchester City."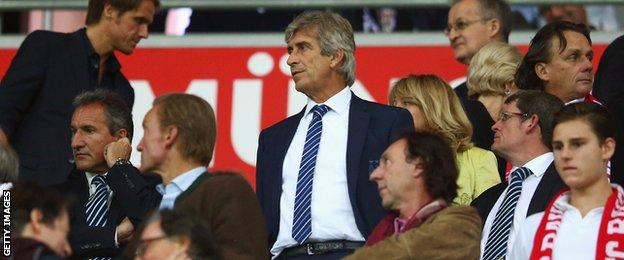 The Chilean, who celebrated his 61st birthday this week, also dismissed claims of a rivalry between himself and Chelsea manager Jose Mourinho, who replaced him at Real Madrid in 2010.
"It's nothing important," he said. "Every time you ask me the same question when we play against Mourinho. I don't have any problem with him. This profession, we manage in different ways and nothing more."